By Our Bar Steward
Greatly exercising the minds of all right-thinking people is the frightening number of pubs closing all around us. In north Suffolk, they have found the answer: rebranding.
Take, for instance, The Queen's Head at, funnily enough, Brandeston. Previously hampered by this common and traditional name, it has become – proving that less is more – simply The Queen. The old-fashioned sign, an obvious disincentive to prospective customers, has been replaced by an up-to-date minimalist drawing of a wasp.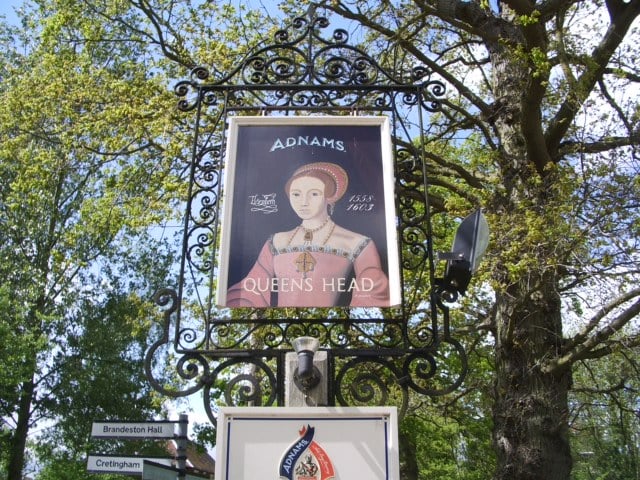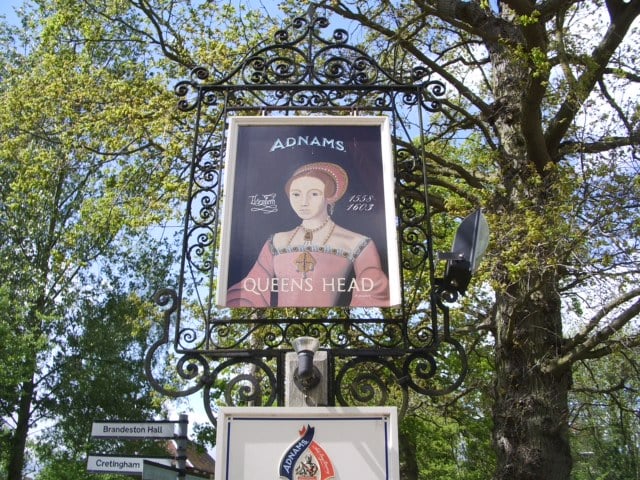 From a Queen's head…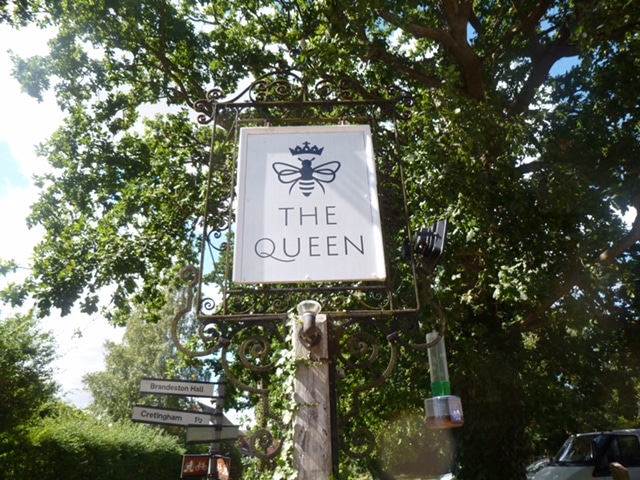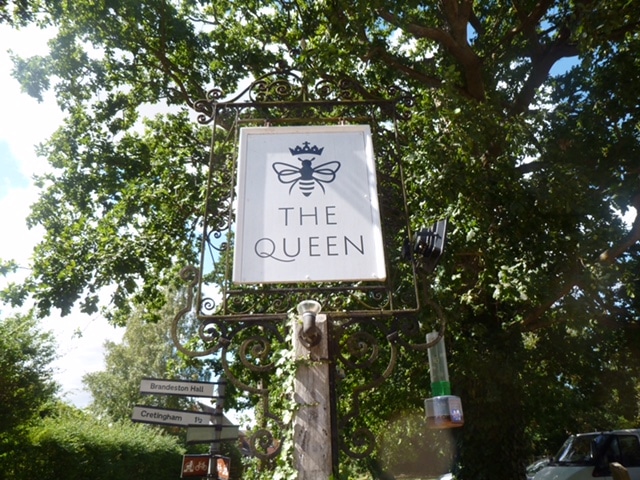 … to a wasp, or maybe a bee
Other pubs in the area are taking notice. The Laxfield King's Head/Low House, after its recent paint job, could become The King but it's more likely to be rebranded as The Pan-Fried Gosling. Over at the Framsden Dobermann, rebranding arguments rage between proponents of The Cockapoo and The Labradoodle.
The Cratfield Poacher, which was last year subject to a housing planning application, may well rebrand in another direction as Numbers One, Two and Three Poacher Close.
[AdSense-A]

Ideas are earnestly sought for the ridiculously named Eel's Foot at Eastbridge. Perhaps something that actually has feet would be good (not a wasp, of course). A recent visitor to one of our ancient village inns posted on the world-wide-web that he was "shocked at the lack of vegan options" as this is, he noted, "the 21st century after all".
Perhaps embracing said century could be a course worth following for one of the far too many White Horses (a plethora thereof, in fact. Ed.). Rebranding as The Aduki Bean, with appropriate menu, could bring hordes of internet posters to the region.
Please support my running costs by clicking here and buying me a beer!
[olimometer id=1]