We have been asked to make clear that Norwich City Football Club will not be charged with wasting police time, and that it does have a trophy cabinet after all.
Last week the Suffolk Gazette published a story claiming the club told police its trophy cabinet had been stolen, but we now understand the information presented to Hugh Dunnett, our esteemed Crime Correspondent, was incorrect.
We now accept that Norwich City is indeed the proud owner of a trophy cabinet, a lovely glass item on a wooden base that sits proudly in the Carrow Road board room.
[AdSense-A]
By way of proof, lawyers for Norwich sent us this photograph which we are pleased to publish…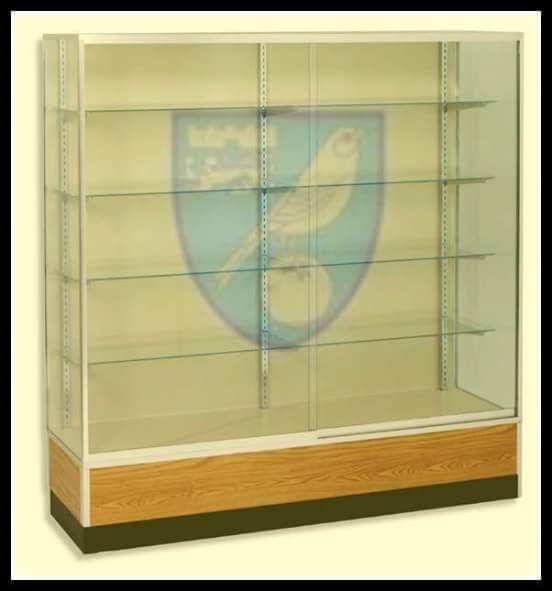 The Norwich City trophy cabinet in the club board room
The statement adds that one day the club hopes to win something to put in the trophy cabinet.
We are happy to make the situation clear, and confirm that police will not be investigating the club for wrongly claiming the cabinet was missing.
Meanwhile, Norwich's East Anglian rivals Ipswich Town, who do have a cabinet stuffed full of trophies, including the league championship, FA Cup and UEFA Cup, took another step towards securing life in the Championship for yet another season by throwing away a 2-0 lead at rock-bottom Bolton last night, with the Trotters equalizing from the spot in the sixth minute of injury time.
* * * *
Like The Suffolk Gazette on Facebook now!
Please support my running costs by clicking here and buying me a beer!
[olimometer id=1]