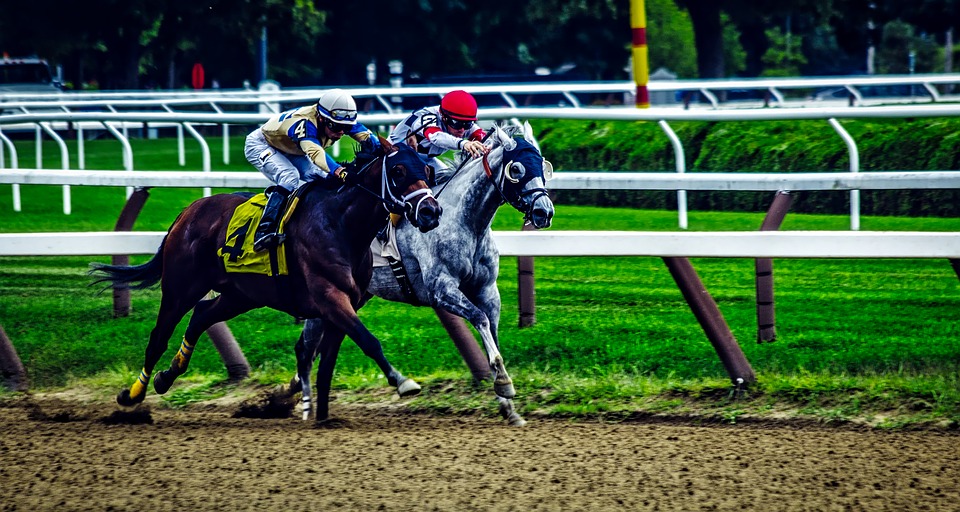 Horse racing attracts a lot of enthusiastic bettors but it's easier to place wagers when you love horse racing for what it is. If you need a new hobby, check out our short guide on how you can enjoy horse racing events near you.
Horse races are best experienced in person, so we've focused on attending a horse racing event. If you have an event in mind, you should check out online sportsbooks like https://www.tvg.com and maybe place a wager to make your day out much more interesting.
Dress codes
If you're attending a horse racing event, you need to know what to bring. Traditionally, horse racing spectators had to bring binoculars so they could see the action more closely. This isn't a requirement thanks to the large screens that should be present at the venue. Similarly, many venues have shelters that make umbrellas unnecessary. Research the venue so you know what you need.
In the same vein, you should check if there are any dress codes. For more professional and formal events, there is likely a dress code that you should adhere to so you can gain entrance to the venue.
Research the event
Whether it's a physical paper or a website, the most popular horse racing venues will have a media outlet attached to them. It's a great way to learn about the location and the horses who are participating in the event, as well as their riders.
You can search the event through sportsbooks and oddsmakers too so you can see the offered betting lines and start thinking about placing a wager.
Watch the horses
Most people haven't been close-up to a horse and, if that's you, you can take your opportunity to see them up close at a horse racing event. Before any races, the horses get paraded around for the spectators to take a look at. Besides being a point of enjoyment, you should also look out for fat, sweating, or skittish horses as they'll be the worst performers when the race starts.
When things start moving, the horses will then be led to their starting positions. Again, keep an eye on them and check how they move. Make sure the horse you like makes it there safely and beware of horses that are sluggish or galloping out of control. A good horse will be relaxed and easy to move. If they're going into stalls, beware of horses that refuse to go in.
Study the people
As part of your research into the event and the horses racing, you should also pay attention to the people involved. Take a look at the jockeys and their horses, identifying track records and whether certain jockey-horse pairs are a dream team when working together. The horses are often owned and trained by different people too, whose influence on the horses may affect their racing performance.
You should also look at the fellow spectators, who likely come from every social stratum and will have their own preferences for who will win. If there is a clear favorite, keep track of that and decide whether you're playing favorites should you make a wager.
Make a wager
You probably saw this one coming but placing a wager on the races is a great way to enjoy the event, especially if you win. This one works best if you don't get too caught up in who will win, otherwise, your experience may be soured by betting losses. If you can take losses in your stride, you can still place bets and have fun with the races. A simple bet you can take can win you money if your chosen horse places first, second, or third.
Stay close to the action
If possible, horse races are best enjoyed by standing at the running rail, so do that. You'll be so close to the horses that you'll feel them when they thunder past you, something that cannot be imitated when watching the race on a TV at the local bookmakers. Feeling the physical power of the horses competing against one another is a special experience that you can only get at horse races.
Make some money
If you've placed a wager, nothing finishes off a horse race better than having the wager pay off and taking some cash home with you. It's no guarantee, by any means, and depends on your ability to read the horses and the odds so you can place a profitable bet.