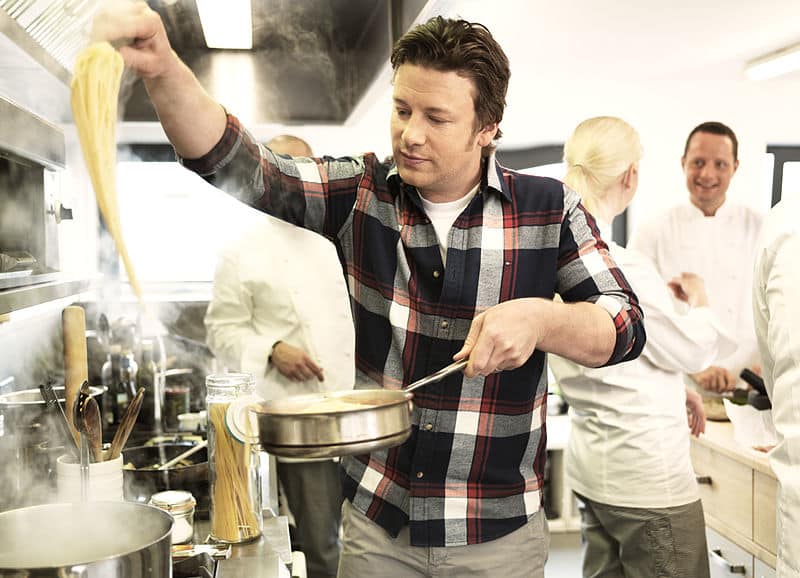 Celebrity chef Jamie Oliver's relentless campaign to improve food quality has taken another step forward with the closure of all his restaurants.
High streets up and down the country will now be free of indifferent-tasting Italian fare, plus offerings from a few other chains he owned.
A business colleague of the cheeky Essex chef said: "Jamie has been lecturing us all for years about improving what we should eat.
"Now his passion has finally met with wider approval as people thought twice about going to the Jamie's Italian, Fifteen and Barbecoa restaurants."
Food quality expert Lorraine Fisher said: "It's easy to comment in hindsight, but in this case perhaps Mr Oliver should have been more careful with what he wished for.
"He's been all high and mighty for years about 'eat this' and 'eat that'.
"Well, now he knows what it's like when people do indeed make a collective decision with their eating habits."
On a more serious note, the restaurant chain collapse is bad news for his 1,000 employees, who must now hope that administrators KPMG can find a new buyer.
Like the Suffolk Gazette on Facebook now!