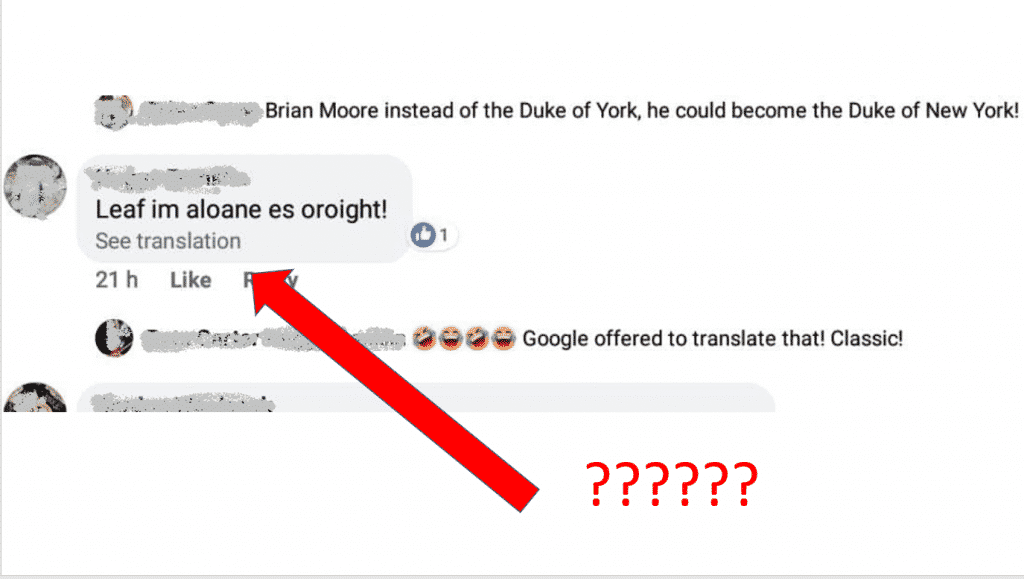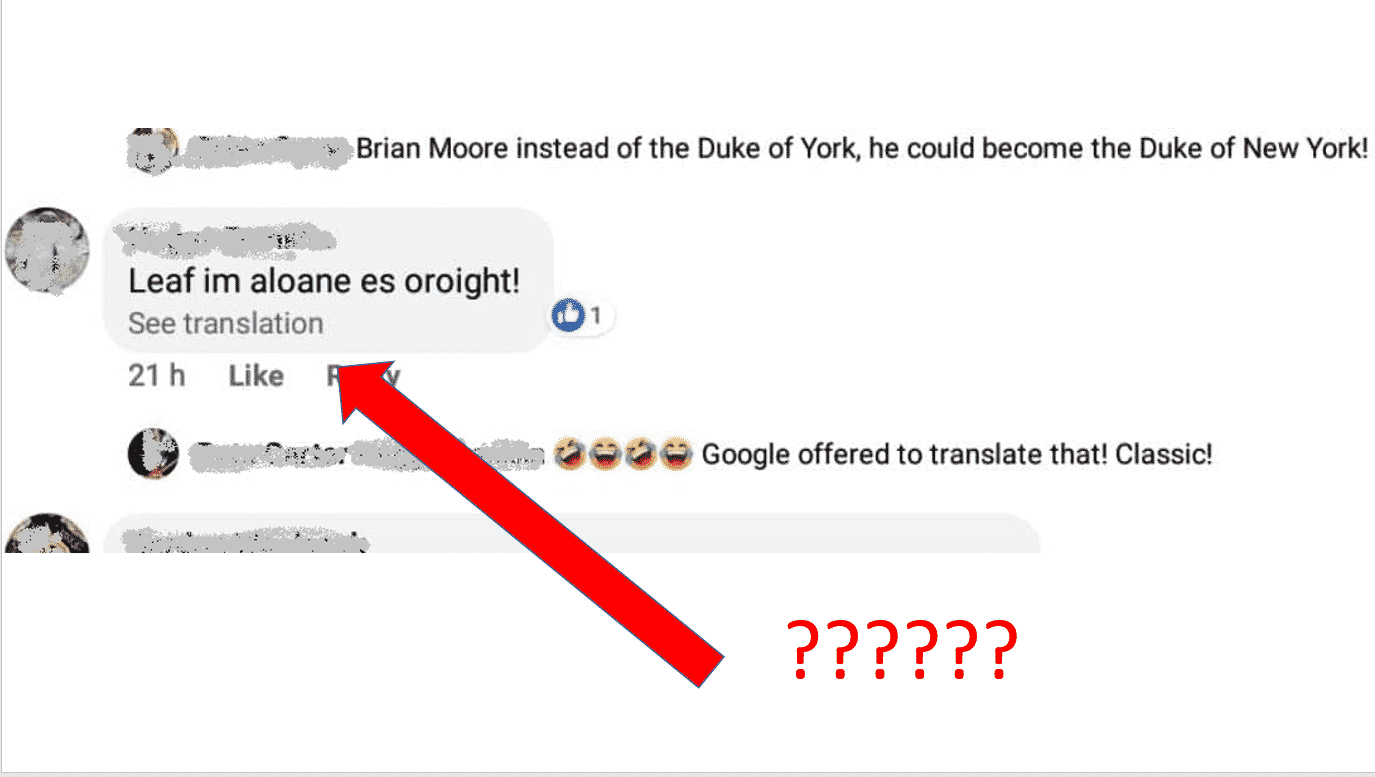 Facebook has added the Suffolk dialect to its translation services to help browsers understand what we are saying.
The Suffolk Gazette can reveal the social media giant now recognises Suffolk as an official language.
Whenever you now come across ramblings from a yokel, you can ask Facebook to translate it.
Our investigation was launched after keen Suffolk Gazette Facebook followers noticed the new translation option under messages scrawled by country bumpkins.
Study the screen shot above, and you'll see the message: "Leaf im aloane, es oroight" has a helpful 'See translation' option.
Facebook languages manager Lorraine Fisher, 34, explained: "We are trying to be as inclusive as possible, so thought it about time the rest of the country could understand what on earth Suffolk people were blathering on about."
Suffolk is now given the same respect as language behemoths like Spanish, Chinese and Australian.
Buy this Suffolk dialect mug
You can learn Suffolk for yourself with this brilliant mug from our partner, DirtyOldGoat.com