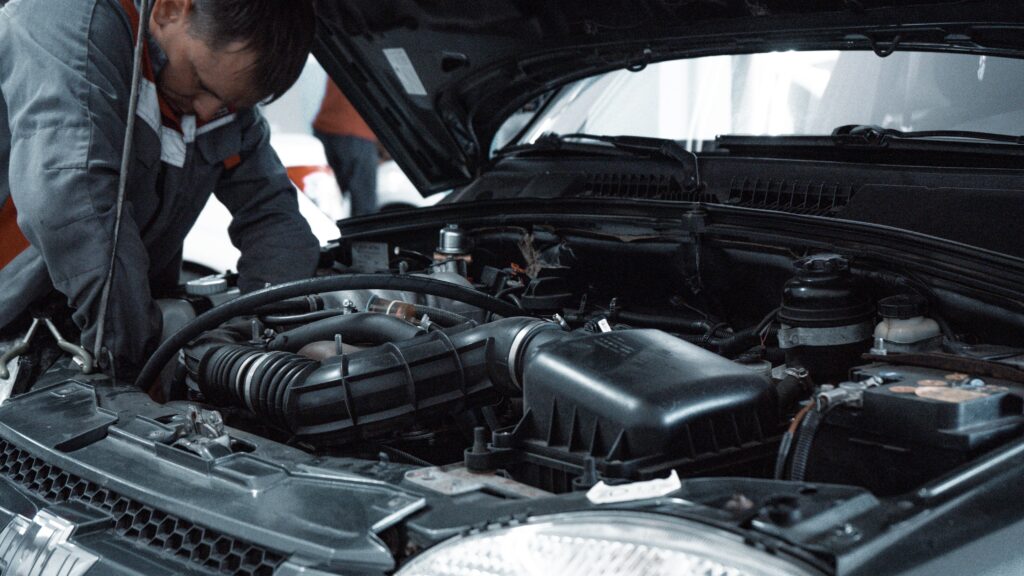 Like most people, you probably rely on your car to get you from point A to point B. But what happens when your car breaks down and you can't afford the repairs? Investing in an extended car warranty may help you manage significant and unexpected repair costs.
An extended car warranty is a service contract that helps cover the cost of repairs for your vehicle. These contracts are typically offered by the manufacturer or dealer at the time of purchase but can also be purchased after the fact.
Extended car warranties vary, but most will cover significant mechanical components like the engine, transmission, and drivetrain. Some extended car warranties will also cover towing and rental car reimbursement. A few things they don't cover are glass breaks, flat tires, or excessive wear and tear.
How to Reduce Costs of Car Repairs
Aside from purchasing a layer of protection against significant malfunctions, your best friend in keeping your car affordable is to be kind to your vehicle.
Routine Maintenance
The golden rule of car care is to maintain your vehicle before anything breaks. This simple adage can save you a lot of money and headache in the long run. You can do this by regularly checking your car's fluids, getting necessary tune-ups, and rotating your tires. These small tasks will keep more significant problems at bay and help your car run more efficiently.
Washing and Cleaning
It may not seem like it, but keeping your car clean both inside and out can save you money. A clean car is a happy car, and a happy car is less likely to have problems. Cleaning the exterior of your car helps prevent rust and corrosion, which can lead to expensive repairs down the line.
And keeping the interior clean helps you avoid replacing things like upholstery or carpets that help you spot potential issues early on, like rust or dents. Keeping the interior clean does the same for your car's electronics.
Driving Safely
This one should be a no-brainer, but driving safely can help avoid costly accidents.
Drive the speed limit, use your blinkers, don't tailgate, and always buckle up. These simple things can help you stay safe on the road and avoid fender benders or worse. If you do get into an accident, always call your extended car warranty provider to see if the damage is covered.
Shop Around for Parts and Labor
Get estimates from multiple shops before settling on one when you need repairs. Many shops will offer coupons or discounts if you mention that you're considering another business.
You should also comparison shop for parts. New parts from the dealership can be expensive, but you can often find the exact parts for less from an independent shop or online. Do your research and ensure the part is compatible with your car.
DIY Repairs (When You Can)
Whenever possible, try to do your repairs. Many simple repairs can be done at home with little more than a few tools and patience. If you're unsure about a repair, plenty of online resources and videos can talk you through the process step-by-step.
Of course, some repairs are best left to the professionals. But if you're mechanically inclined, doing your repairs on your own can save you a lot of money.
Using High-Quality Parts and Fluids
When it's time to work on your car, make sure you use high-quality parts and fluids. This may cost a little bit more upfront, but it will save you money by preventing premature wear and tear in the long run. Extended car warranties often require using OEM (original equipment manufacturer) parts to be valid, so this is something to keep in mind when making repairs.
There are a few things to keep in mind when it comes to extended car warranties. Make sure you understand the terms and conditions of your contract and what is and is not covered. Also, remember that extended car warranties typically have a deductible that you will be responsible for paying.
Don't Run it Dry
Keep adequate fluids in your car's systems; repair it as quickly as possible if you notice a leak. When the liquids in the car run dry, they can cause massive and expensive damage to your car's engine, sometimes costing more to repair the broken part than to replace the car. Keep a close eye on these fluids between tune-ups. Always check them before a big trip or after a long period of being parked:
Engine Oil
Brake Fluid
Transmission Fluid
Coolant
Wiper Fluid
Blinker Fluid (Just kidding)
How to Void Your Warranty
Your car's extended warranty can be easily voided by using sub-par parts, hiring less than reputable mechanics, or damaging parts due to gross negligence. It's essential to take care of your method of transport if you want it to continue providing reliable service.
Learn More
Considering all of the information about warranties, insurance options, and other repair options, the choices can be overwhelming. Read reviews, ask questions, and gather all the information before choosing the best course of action for your needs.