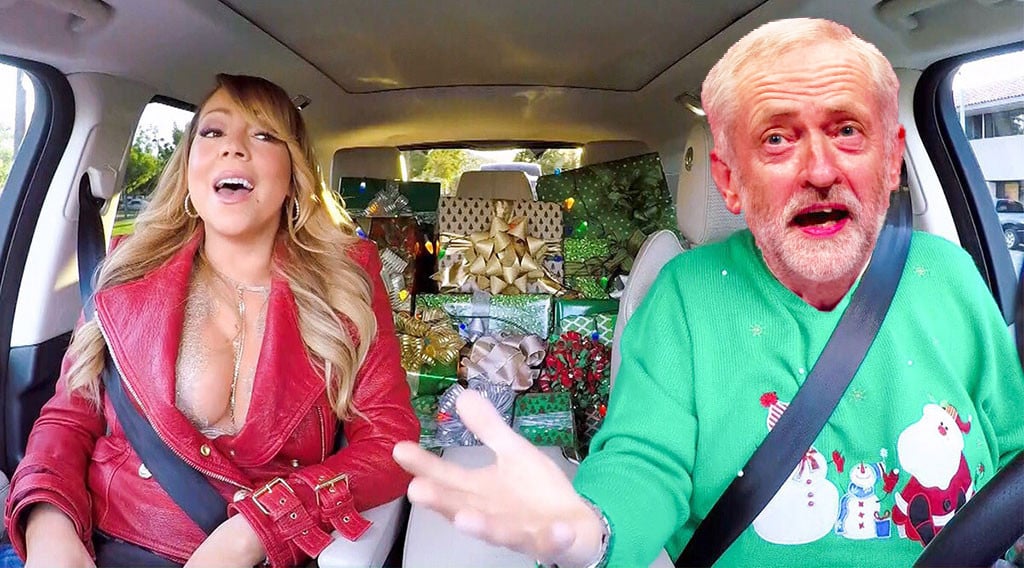 Embattled Labour leader Jeremy Corbyn has come up with a novel way of gaining more popular support – creating a celebrity video shoot in his car.
He has launched a hilarious series called Jeremy Corbyn Carpool Karaoke, where well-known stars sing along with him in his official vehicle.
The videos are then posted on social media, with the latest one, featuring American diva Mariah Carey, going viral.
In the clip, the pair sing along to her smash hit All I Want for Christmas Is You, which is now expected to become Labour's new party anthem ahead of the next election.
Carpool karaoke
A Labour insider said: "Jeremy is getting pasted in the polls, and we even came fourth in the Sleaford and North Hykeham Parliamentary by-election last week.
"His Carpool Karaoke idea is a brilliant way to engage with a youthful audience, and we hope that turns into votes.
"Mariah is a well-known Labour Party supporter, so she was only too pleased to help."