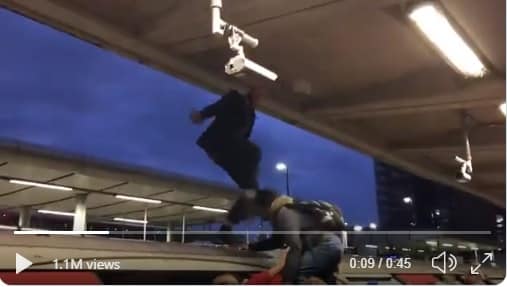 The human race will become extinct and the world will implode in a fireball if anyone ever messes with Canning Town again, it has emerged.
Extinction Rebellion protestors realised today there is something far more life-threatening than climate change – the working classes from the East End.
As self-entitled middle-class XR dissenters climbed on the roof of Underground trains at Canning Town, they were soon dragged off and roughed up by the baying locals.
East End historian Lorriane Fisher, 34, said: "Everyone knows you don't mess with East Enders.
"Quite why Extinction Rebellion thought it was a good idea to hold up commuter trains there when locals were trying to get to work is beyond me.
"People in Canning Town are honest, working-class people who just want to earn a living for their family. Stand in their way and you're asking for trouble.
"This is what happens when XR protests meet real life."
East Ender Terry Cheesewright, 45, said: "If a geezer climbs on my train, I'll make him extinct."
The East End of London is a famously tough place, and observers all agree targeting the area for climate change protests is probably not a good idea.