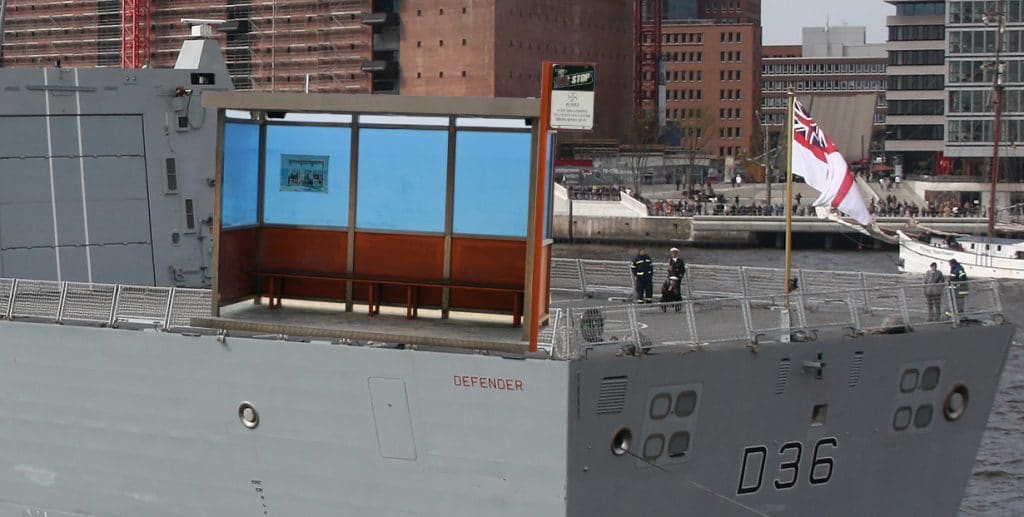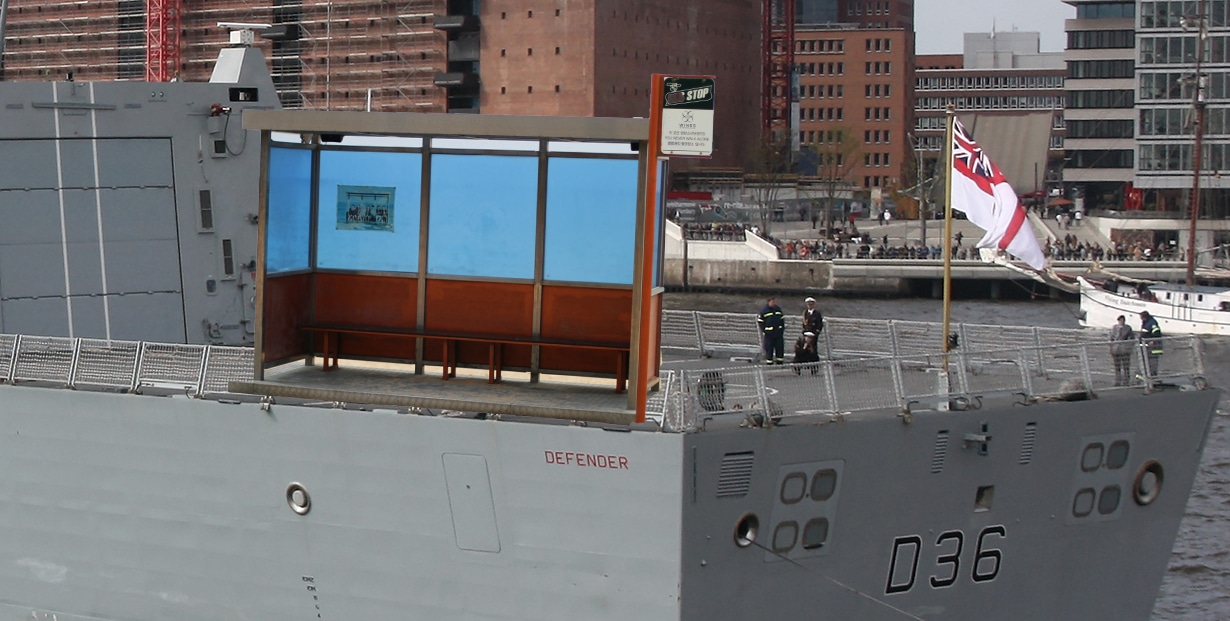 By Doug Trench, Defence Editor
A major investigation has been launched after a bus stop was found on HMS Defender.
Navy top brass want to know how the stop for the number 29 Ipswich east route was left on the stern of one of Britain's top destroyers.
Rear Admiral Lorraine Fisher, 34, said: "This is an embarrassing security breach.
"We are now trying to find out how one of the Ipswich Buses team managed to leave a bus stop on HMS Defender.
"You can't just leave these things lying around anywhere."
There were some suspicions about how the bus stop information got into the Suffolk Gazette's hands.
"It seems rather convenient that this bus stop was left on HMS Defender at a time when the ship was in a spat with Russian military forces," said media observer Steve Walshe.
"Still, it is unusual for a bus stop to turn up on a warship."
Mugs on sale
The Suffolk Gazette does not beg for subscription monies. Instead, we prefer you buy a mug from our sister site Dirty Old Goat. That way, you get to keep something nice, perhaps a gift for someone, while helping us out.