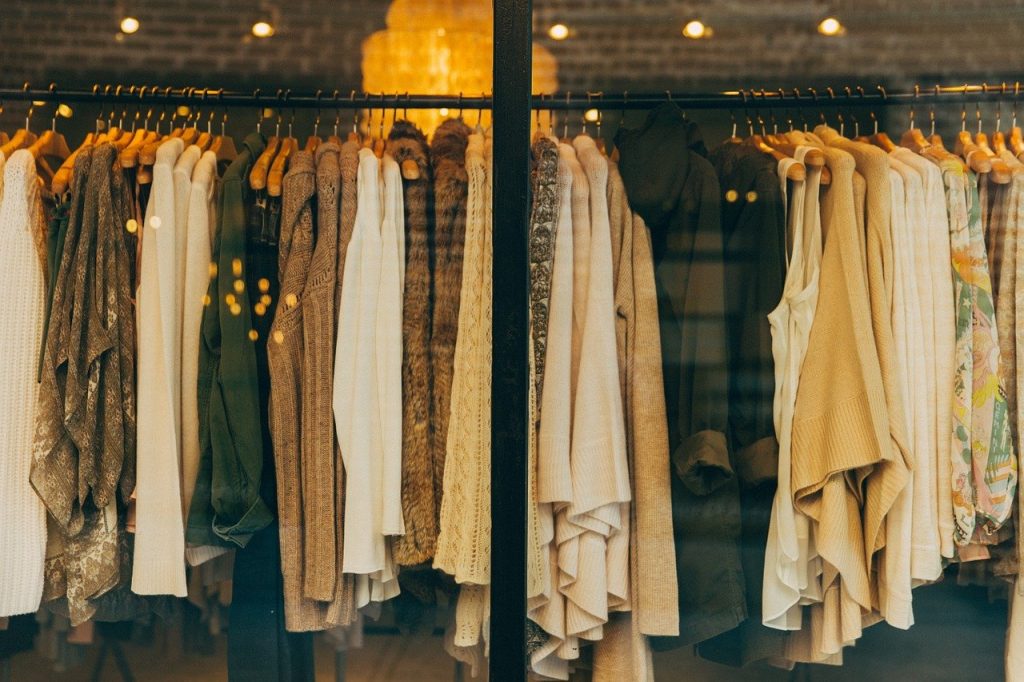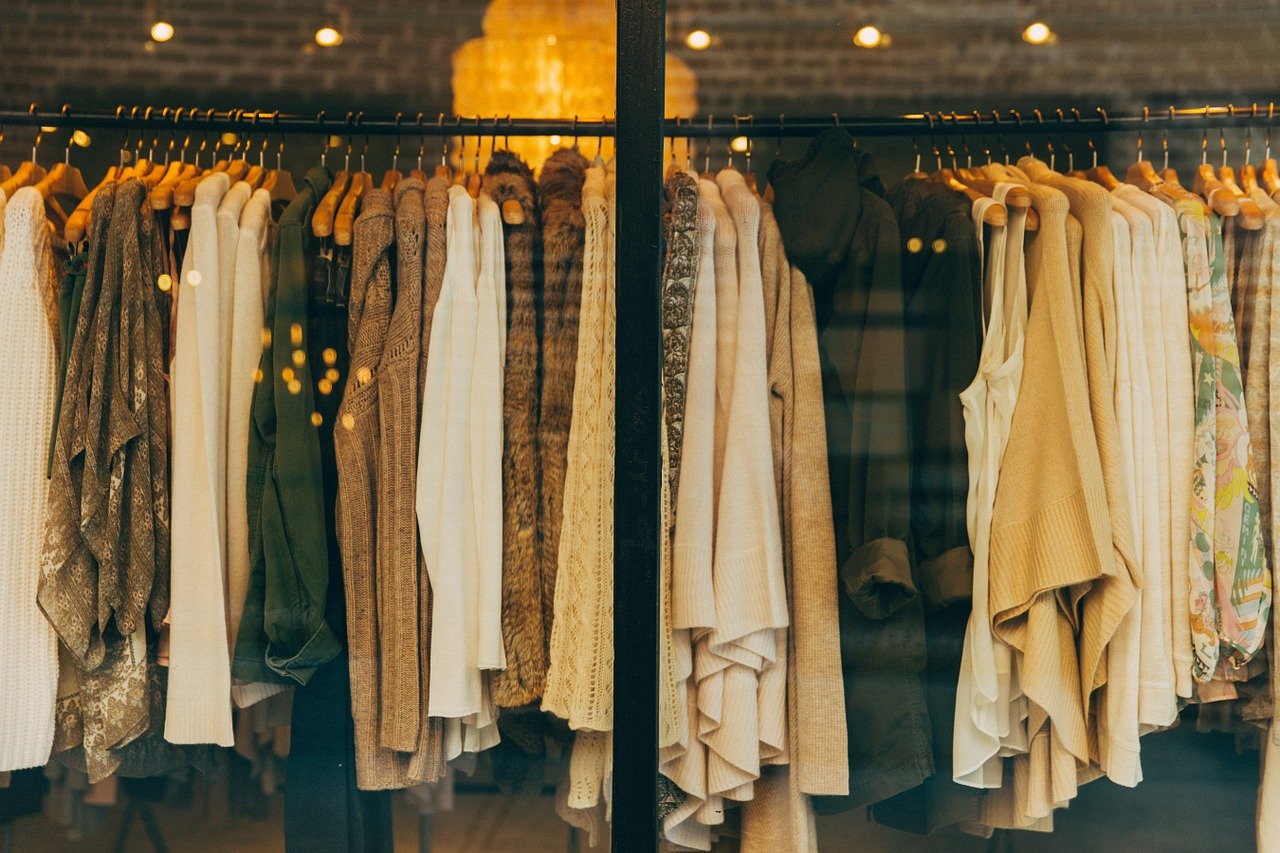 Keeping up with fashion and style is made out to be an expensive thing, but we're here to prove that wrong.
There are plenty of nifty tips for you to get stuck into the fashion world without making yourself broke, and with a little time and effort, it's not as difficult as you may think to get some style solutions for only a little – if any – money. Here are our top affordable style solutions for thrifty trendsetters.
Check out charity shops
The easiest way to buy stylish clothes for cheap is through charity shops. You might think that clothes there are old, tacky, and cheap, but that's far from the truth – you'll find plenty of gold mines, including vintage clothing that is bound to turn heads. As well as charity shops, car boot sales, and even your local village market hall can have some really good bargains on second hand or old clothing that can add the zing you were looking for to your look.
If at a market, you can often find that the sellers are open to bargaining, meaning you can find some great deals and discounts on clothing that would usually be much more. Even if you don't end up buying anything, charity shops and second-hand sellers can be a great source of inspiration for styles, patterns, and colours you've not worn or experimented with before that could be fun to try.
Shop online
The internet is no different when it comes to amazing value on clothing – you'll find plenty of options to explore. You can search for sites and opportunities to buy second-hand clothing like above – Depop is a great place to buy on-trend clothing at a much more affordable price, and is a great place to find discounts.
Although you can't try the clothes on, it's a great way to compare and find the best deals as well as search outside of your area – even to other countries. Thanks to the post, you can get items from all over the world, allowing you to explore different cultural styles, too.
It's not just second-hand clothing online, though. You can find many opportunities to find brand new items from popular brands for an affordable price on a huge variety of websites. For example, Tudor is the affordable alternative to Rolex and available on CHRONEXT, a website known to push high-quality products. You can buy Tudor knowing they're for sale on a reliable, high-quality site, without breaking your bank on Rolex and other expensive makes that are out of your budget.
Sharing is caring
There's one place that people always seem to overlook when it comes to finding new, exciting clothes to wear – their friends! If they're anything like you, your friends probably have similar, great taste, so why not ask them if they've got any clothes they never wear or were going to throw out? It's guaranteed they'll have something they don't want anymore, making it all yours for the taking.
You can also set up a swap night with a few friends, if you know some people who may also be looking up to switch up their wardrobe. All you need to do is bring any clothes you don't want or are happy to get rid of to a certain place, your friends to do the same, and for you to browse each other's and pick whatever you like! This is a great way to expand your wardrobe as well as share your fashion-searching with friends, making it even more enjoyable.
Get creative
The easiest way to get a piece of clothing that's original, one of a kind, and one that expresses your personality perfectly, is by making it yourself! This sounds daunting to a lot of people, but broken down, it's really not that complicated or hard to do. You don't even need a sewing machine if that's too much money or too difficult – a simple needle and thread will do the trick!
To begin, start by making small adjustments. YouTube is a great place to learn sewing tips and tutorials, even if you begin with patching and move on to more complicated things in the future. Adding small additions (like beads) or pieces of fabric (as a pocket or some frills, perhaps) can already add an instant quirk to your clothing and make it unique.
Once you've got the hang of that, you can learn how to adjust pieces of clothing, add layers, and even create your own from pure fabric. The true fun is that you can select whatever fabric, patterns, colours and styles you like to make something that is original to you, and truly expresses your personality.
Another great thing about learning to sew is that it opens up opportunities to other items of clothing. Found a discounted piece that's just too big? You can adjust the piece so it fits you better. Found a shirt that would look so much prettier as a skirt? You can turn it into one in a jiffy! There's plenty you can do once you know how to adjust and put together the fabric yourself, and that leaves the world of fashion open for you to make your mark.
Revamp your wardrobe
If you're looking to switch up your outfit and fashion sense, it's likely that your wardrobe is looking a little dusty. So, revamp it! There's plenty you can do with those old clothes that you don't wear anymore, or the ones that just won't fit. You can sew, adjust, cut up, and put them together as you like if you feel like getting your creative side out.
You may find an item of clothing you hate, in which you can tear it up and use the fabric for something else entirely. There's a lot of joy in making something new out of something old. This goes for old accessories, too – that old earring would make a great attachment to a zip, or that cap's rim would look amazing as an extra pocket. Don't be afraid to dig into old drawers and look for anything that you can add to make a piece look the way you want it to.
You may find that wearing an old piece of clothing differently is also a great way of giving your look a new kick. Perhaps you can tuck that dress in as a shirt, or perhaps you can wear a piece back to front, upside down, however you like! There's a lot of experimentation in how you wear a piece of clothing, so approach it with a completely open mind, as if you don't know what part of the body the item is for even, and experiment. You may find something innovative that works and looks amazing – and at the end of the day, if worst comes to worst, at least you'll have a laugh!
There's no need to have a lot of money in order to keep on trend – it's more than possible to stay fashionable without spending all of your money. With these tips, you'll find yourself well on the way to revolutionising the way you dress and letting your clothes express your creativity.