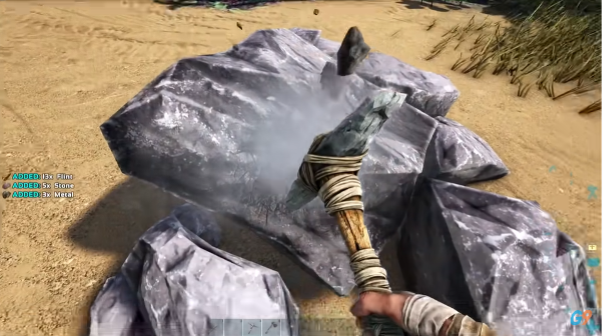 Are you in the mood to try out a fun and exciting game that would test you but not leave you ripping your hair out? Well, Ark: Survival Evolved is precisely what you have been looking for all along. Sure, the game can be a bit intimidating for players that have never played survival games before, but the learning curve in the game is designed to help beginners out. And while you would not be coddled, with Ark Survival Evolved Esp cheat, you can easily make the gameplay a lot easier.
But even with the cheats, there are some mistakes that even veteran players of the game make pretty often. Do read them thoroughly and try to avoid doing the same.
Playing with the default settings.
It is understandable why gamers would not want to move away from the default settings, as they have become accustomed to them. But to achieve true greatness, make sure you leave your comfort zone. Sure, default settings have worked for you in the past, but after a while, you would not be able to make any progress with them. In simplest terms, you have outgrown them. So, get out from the comfort zone and tinker with the settings to find the best ones that match your play style.
Not taking advantage of the dinosaurs.
If you have only just seen the game trailers, then you already know there is one big difference between this and the other survival games – the presence of dinosaurs on the island. Sure, they are dangerous creatures, but you can look forward to getting the advantage of them. One easiest way to do that is by taming them. If you are able to tame a T-Rex early in the game, well, the gameplay would only get that much easier for you.
Attacking high-level dinosaurs
Attacking high-level dinosaurs in the game is, there is no other way to say it, undoubtedly an idiotic thing to do in this game. What is the result you are expecting? Sure, you might have a bigger and fiercer dinosaur with you, but even small high-level dinosaurs can rip you and your companion apart. Their levels are not just for the show, as their stats also go up with their levels. So, the best advice here for you is to steer clear of attacking high-level dinosaurs.
Playing alone
Categorizing it as a mistake might be going too far, but the point stands anyway. You will have more luck in the game if you play with your buddies and conquer the island. You could try your luck with the single play, but with everything against you, the chances of your survival are slim at best. You also need to join a clan ASAP as several obstacles would require assistance from other players.
Not creating a shelter.
Do you know the biggest reason gamers die during their first couple of days in Ark: Survival Evolved? No, it is not the dinosaurs or and not even the other players of the game. It is their mistake not to create an optimal shelter in time. Sure, there are many elements in the game that gamers can often forget what they should do next. But unlike many other such mistakes, not creating a shelter is fatal. Your biggest adversary in the game is the environment, and you should be properly prepared to face it.
Not focusing on armor.
Seriously what are many players of the game expecting would happen if they do not create armor for their character? Simply put, it would only ensure that they die quickly and without any mercy. Yes, the armor would not do much in many situations, but also in several situations, even the simple protection can do a lot, especially against the environment. Every player must acquire armor, preferably leather and flak one, to survive in Ark: Survival Evolved.
Not leveling up quickly enough.
Unlike other survival games you might have played where the character's level does not matter much, the same cannot be said about Ark: Survival Evolved. In fact, it would be pretty fair to say that it is the only thing that matters at the beginning and, to a certain extent, later in the game as well. By leveling up, you will get access to certain items as well as the knowledge that would come quite handy in the game. Luckily you can level up your character by doing simple tasks like taming the dinosaurs and crafting simple tools like pickaxe and more.
Now, avoid these mistakes while playing ARK: Survival Evolved and play like a pro.