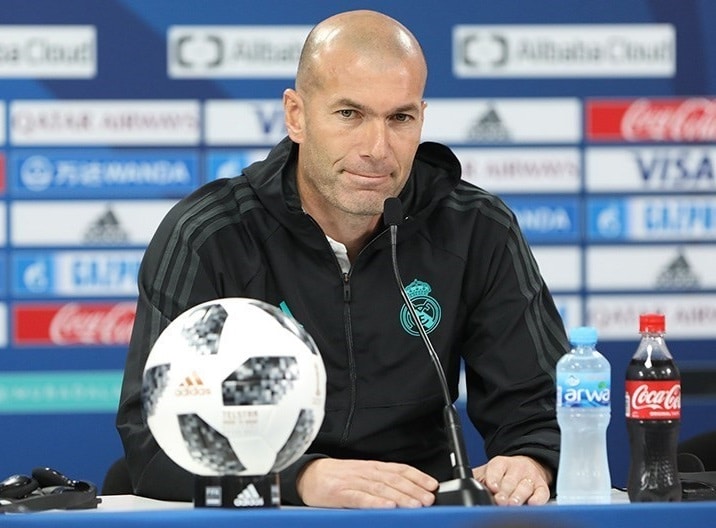 Zinedine Zidane has been desperately learning English this week so that he can tell Manchester United he doesn't want their vacant manager's job.
After Ole Gunnar Solskjaer was sensationally sacked following yesterday's abysmal 4-1 defeat to lowly Watford, Frenchman Zidane fears United want him at Old Trafford.
A polite man, he has been learning English so he can tell the Manchester United board that "you have got to be joking".
Personal Assistant Lorraine Fisher, 34, said: "Manchester United is a bit of a dinosaur in club football.
"Their Fans think they deserve to be back at the top and that Zinedine would walk there to take the managerial hot seat.
"But he is not that daft. He wants to work at a top club."
Zidane won the Champions League three years running while managing Real Madrid, plus two La Liga titles during his spells in charge there.
Buy Christmas gifts here
Buy gifts that will be enjoyed every day for years. All mugs from Dirty Old Goat come with FREE UK delivery…