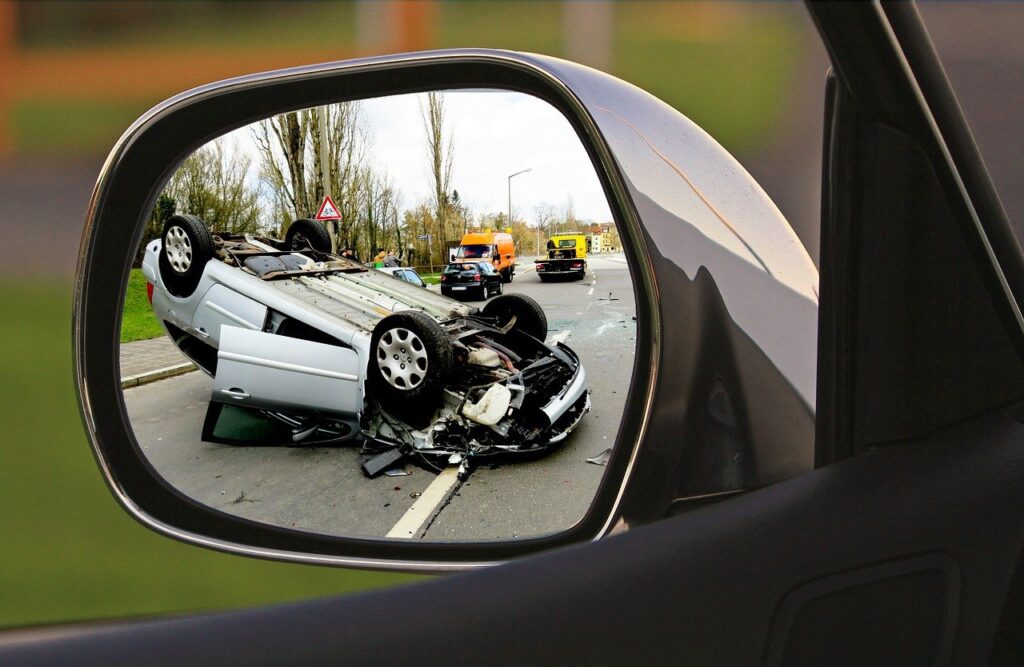 Making a claim on your car insurance can be stressful, especially if you've never done it before. Here, comparison site mustard.co.uk takes us through the claims process so you know what to expect. Not only that, if you're looking for more tips, guides and insights about car cover, including what to do straight after an accident, head to https://www.mustard.co.uk/car-insurance/.
When should I contact my insurer after an accident?
You should contact your insurer as soon as possible after an accident. It's even better if you can call them from the scene of the incident so you can answer any questions straightaway.
If it was a minor accident, you should still let your insurer know. The need to tell them is usually part of their terms and conditions so it's important that you do. If you don't, it could invalidate your policy which means you won't be compensated if you do need to claim in the future.
What information will my car insurance provider need?
Needless to say, your insurer will need to know exactly how the incident occurred. It's also a good idea to make a note of as many details as possible so your insurer can get a clear idea of what might have caused the accident, including:
The day and time
Weather conditions and visibility
Traffic conditions
Contact information of other drivers, passengers and witnesses
Car registration details of any other cars involved
Photos of any damage
What is the car insurance claims process?
Your insurer should have clearly set out their claims process when you signed up to your policy, but the process is usually very simple.
In most cases, insurers will have a dedicated claims helpline so you should call them in the first instance. These advisors will log the incident and tell you what you need to do next.
If your car needs repairs, some insurers will ask you to get a few quotes for the work, they'll then give you their approval for one. Others will already have a list of approved garages which you can choose from.
Whichever way your insurer works, it's crucial to hold off repairs until you've spoken to them. If you don't, and go ahead anyway, there's no guarantee you'll be compensated.
What can I make a car insurance claim for?
If you've got comprehensive car insurance, you can make a claim to cover the cost of damage to your car, even if the accident was your fault. If the accident was the fault of another driver, their insurance should cover any repairs your car needs.
In contrast, third party policies only cover other people's property. So, if you cause an accident and have third party only or third party, fire and theft, you're responsible for paying for your own repairs.
Depending on what else your policy covers, you may also be able to claim for other things too. For instance, legal expenses covers professional legal advice if you need to take the other driver to court.
What happens if my car is a write-off?
If your insurer says your car is a write-off, it simply means it's too expensive to fix in relation to its current market value. If this is the case, you'll be compensated for it and your car will be taken away and ownership transferred over to your insurer.
You can, however, ask to buy back your car if you think it's worth repairing. If you think you might want to do this, let your insurer know as soon as possible. Any compensation you receive will have the salvage value of your car deducted from it.
If you're not sure whether your car is worth buying back, check the write-off category it's in. Cars with mainly cosmetic damage are classed as category N, which means 'non-structural damage'. Bear in mind that although cat N cars might look relatively undamaged, they might need electrical repairs that make them too expensive to fix (from your insurer's perspective). You can find out more about the different write-off categories at mustard.co.uk.
Compare car insurance with a Cheapest Price Guarantee*
As most of us start tightening the purse strings, getting good value for money is more important than ever. That's why mustard.co.uk offer a Cheapest Price Guarantee* which promises to beat any other online car insurance quote. You can start your quote right now or speak to a friendly expert on 0330 022 8791.
*T&Cs apply. See mustard.co.uk for details.