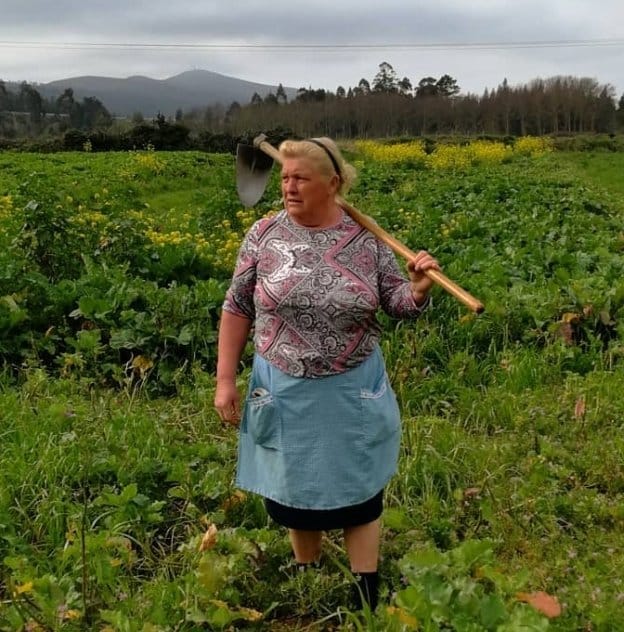 A female Spanish potato farmer has the dubious honour of being Donald Trump's double.
The happy farmer is of sizeable proportion, and looks elegant in her colourful top and skirt.
And, as if to show she takes no prisoners, she poses with a giant hoe over her shoulder (no Donald Trump jokes there, please).
The photograph of Dolores Leis Antelo was posted by a journalist who was at the farm in Cabana de Bergantiños on an unrelated story.
He posted the photo with the Trump reference but quickly deleted it.
Luckily for us, it was too late as it had already begun being shared on the internet!
Donald Trump double
Now dubbed Señora Trump, Delores is said to be "charmed" that her photograph is being viewed with such keen interest on the web.
"My photo seems to have traveled far. I say it is because of the color of my hair," she told a Spanish newspaper.
It is not clear if Mr Trump has seen the photo, or if Delores will be invited to the White House.