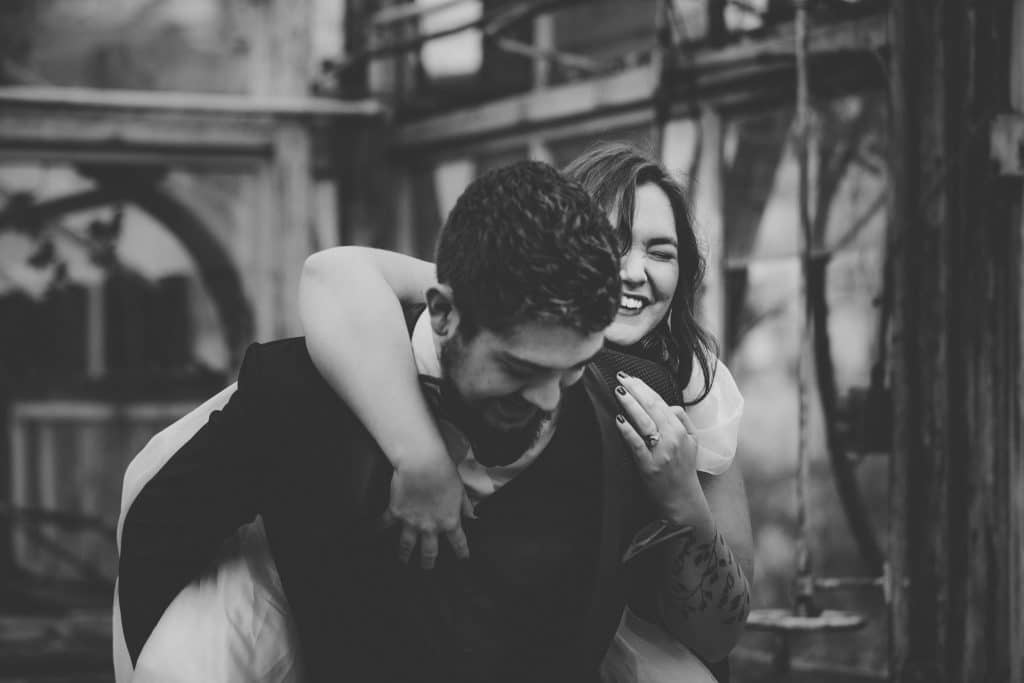 Many people in the UK have wagered on a football match, tennis game, or a horse race. But have you ever placed a bet on a wife-carrying event, the Bog Snorkelling Championships, or the discovery of aliens? These are just some of the strange yet legal betting markets available at some bookmakers.
Although these wagering options seem downright bizarre now, they could be the next big thing. So take a look at five of the strangest betting markets in the world to see which ones you think have potential. The odds systems used for these bets are the same as traditional sports. Therefore, make sure you know how to calculate potential betting returns before backing your favorite bog snorkeller or wife carrier.
1. Wife carrying
This sport is a feat of strength like no other. Each competitor has to complete an obstacle course spanning 253.5 metres (277 yards) while carrying a woman over the age of 17 (not necessarily a wife). The pair that crosses the finish line first wins. At some wife-carrying competitions, obstacles include sandpits, ponds, and fences.
The Finnish sport of wife-carrying takes inspiration from the 19th-century legend "Ronkainen the Robber". According to folklore, Ronkainen and his thieves stole food and wives from local villages by carrying the women away on their backs. The first event took place in 1992 in Finland. Since then, wife-carrying races have been held all over the world. Irish bookmaker Paddy Power jumped on the hype train in 2017 by sponsoring and taking bets on a race at Glenarm Castle in Northern Ireland.
2. Cheese rolling
The Cooper's Hill Cheese-Rolling and Wake is held on Spring Bank Holiday weekend at Cooper's Hill, Gloucestershire, England. Although it sounds relatively harmless, cheese rolling is not for the faint-hearted. Participants have to chase a wheel of Double Gloucester cheese down an incredibly steep 200-yard-long hill (182.88 metres). Just like wife carrying, the first to cross the finishing line is the winner.
Past injuries include plenty of sprained ankles, broken ribs, and bruise galore. But thankfully, no competitors have died while tumbling down the slope. Local bookmakers usually take bets on who will win the bizarre race. However, the last two cheese rolling events have been cancelled due to Covid restrictions.
3. Bog snorkelling
This quirky activity is undoubtedly the world's dirtiest water sport. Competitors must swim two laps of a 180-foot water-filled lane carved into the Waen Rhydd peat bog in Wales. Although you can wear goggles, the water is so filthy that visibility is abysmal. Each bog snorkelling participant tries to beat the world speed record during the event. The current holder is Kirsty Johnson, who finished the two circuits in one minute and 22.56 seconds.
Organisers claim the origins of this event come from a bar bet in 1976. Since then, it has become famous and was even included in travel guide Lonely Planet's list of top 50 things to do from around the world in 2014. The event sponsors usually take bets on who will win each year's event.
4. Betting on the discovery of aliens
If you think we are not alone in the universe, you can now put your money where your mouth is. Yes, many online bookmakers accept wagers on the discovery of extraterrestrial life. For instance, Bovada lets its members bet on whether we find alien life before the end of the year. For now, the odds that humans confirm the existence of alien life before the end of 2022 are 14/1.
5. The Royal Family
Do you know what the future holds like for the next generation of Royals? Bookmakers have been accepting wagers on the Windsors and Co for years now. From the weight of royal children to whether or not Prince Andrew will lose his royal titles, you can wager on almost everything regarding the royal family. Yes, there are tonnes of royal prop bets for you to put your money on. However, there is one exception: you can't bet on when Royal family members will die.