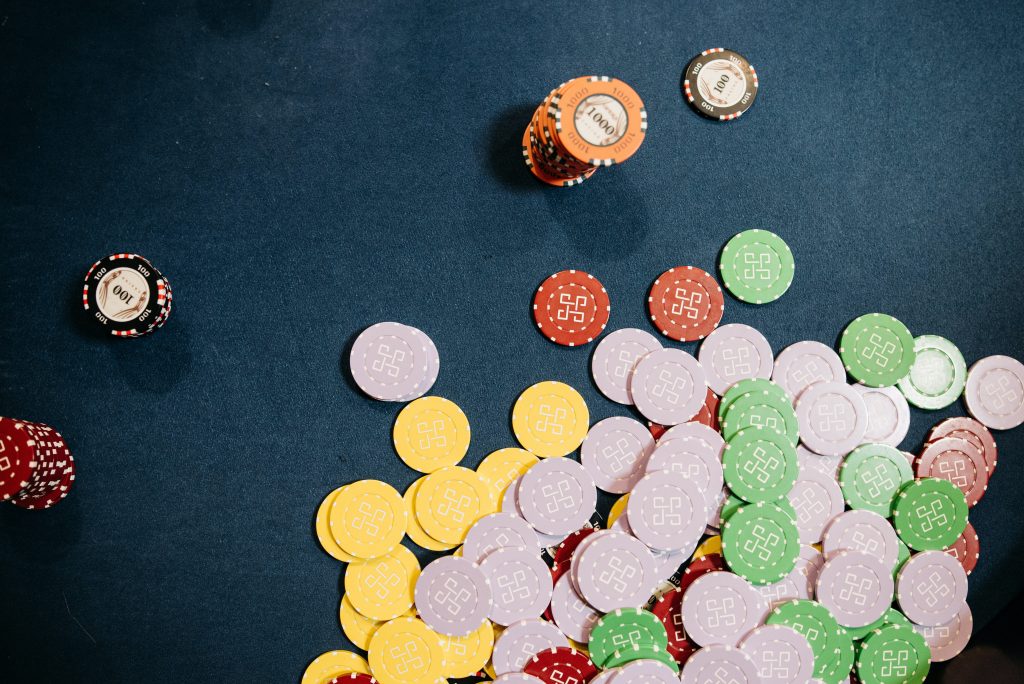 There is no shortage of huge gambling wins throughout history, particularly in Vegas where massive slots jackpots are the norm. But then there are some gambling wins that make you do a double-take and think: "How the hell did that happen?" A bit like Mr Blobby hitting the top of the UK charts—it just doesn't make sense. 
Here we take a look at some of those wins and ponder the meaning of life… and why nothing like this ever happens to us.
On a roll — Patricia Demauro
You'd be forgiven for thinking that the term 'on a roll' was coined by someone watching Patricia Demauro hit the craps table at the Borgata Hotel Casino and Spa in Atlantic City back in 2009.
That's because she managed to completely obliterate the world record for most consecutive rolls at the craps table. The old record was set by Stanley Fujitake in 1989 when he rolled 118 times in three hours and six minutes.
Demauro's four-hour and 18-minute session saw her roll 154 times including 25 passes which put her in the 'Platinum Arm Club'. The club lists names of players who have played for over 90 minutes without 'sevening out'. 
Demauro never revealed how much money she walked out of the casino with, but some estimates put it at around $180,000 (£130,000). Not a huge amount when you see some of the other wins on this list, but an impressive feat nonetheless.
Autopilot jackpot — Peter Hollan
Peter Hollan's love of online slot Arabian Nights saw him land a life-changing jackpot that is one of the largest ever paid out through an online casino. Incredibly though, he didn't even realise that he'd won.
Peter was playing Arabian Nights and decided to stick it on autoplay while he left the room for a few minutes. He returned to a screen telling him that he had somehow won the game's progressive jackpot. The jackpot was a cool €14 million (£11.8 million).
We're guessing that popping out to make a cup of tea is rarely spoken of as one of the ways to make money at an online casino, but it's certainly our new favourite.
All-in at the Palace — Player unidentified
In November of 1998 at the Palace Station Hotel & Casino in Las Vegas a woman who had played the slots there for 23 years decided to go all-in with her slot machine budget. She put a full $100 into one random slot machine and picked up the jackpot.
Great win, but what makes this even more incredible is that the same woman continued to play at the casino and managed to bag another jackpot on the same day. In total, she had gambled around $300 before winning a mouth-watering $27.5 million (£16.2 million). 
The woman understandably decided not to reveal her identity to the public but did say that she intended to share her winnings with her children and grandchildren. She also decided not to take the lump sum but to instead receive $1.1 million over 25 years. She'll receive her final payment in 2023.
The longest streak — Archie Karas
Karas has what you might call a chequered history when it comes to gambling. The man they call The Greek arrived in Vegas with $50 and within three years had put together the longest documented winning streak in history.
He hit the tables and through some good fortune and epic decision making, he was on a roll. He varied his games and never spent too long at one before switching things up. Within three years he had turned that $50 into $40 million. 
Unfortunately, in the years since, he has landed himself in hot water with both the casinos and authorities for alleged cheating. Karas now finds himself in the dreaded black book of gamblers banned from all Vegas casinos. 
With the exception of Karas who was a dab hand at razz and poker, the stories above just go to prove that some people are simply born lucky.