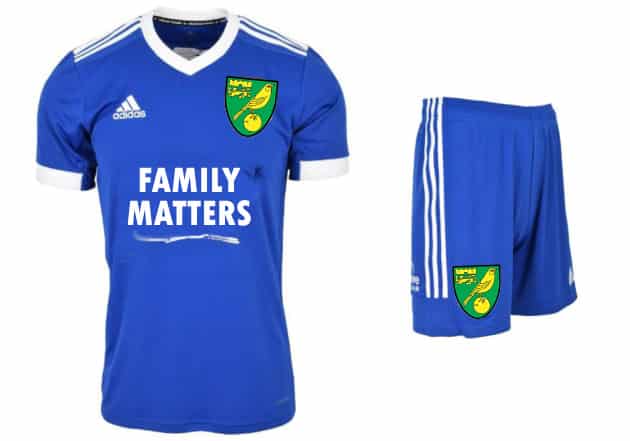 By Ian Bred, Norfolk Correspondent
Norwich City have surprised fans by bringing back the blue and white kit the club ditched way back in 1907.
Club officials blame the hideous yellow and green strip for the lack of any success for more than 110 years.
In contrast, City's larger East Anglian neighbour, Ipswich Town, who famously play in blue and white, have pocketed the top-flight league title, FA Cup and UEFA Cup. And supplied two legendary England managers in Sir Alf Ramsey and Sir Bobby Robson.
Norwich, meanwhile, once participated in the UEFA Cup and had Bryan Gunn as a manager.
Norwich City club insider Lorraine Fisher, 34, explained: "It's time to get rid of the yellow and green. It's become synonymous with failure.
"We'll ignore the fact Ipswich play in blue and white, and that the colours are hated by our supporters.
"If it brings back success, then we will soon win them round."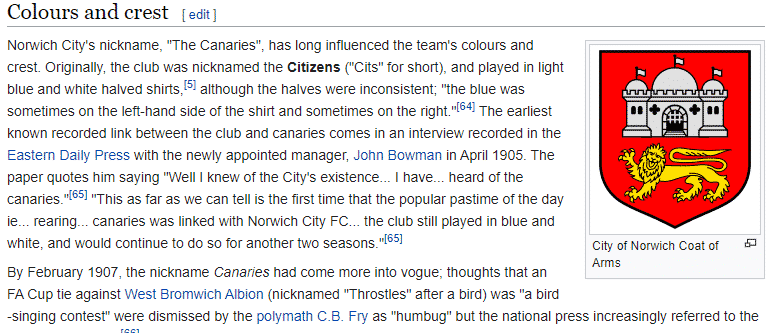 Norwich, who were relegated yet again from the Premier League last month, originally turned out in blue and white halved shirts.
In typical Norfolk haphazardness, sometimes the blue half was on the right, sometimes on the left.
These only changed to yellow shirts in around 1907 when the Canaries nickname became popular. But quite why the hideous combination of green shorts was added is anyone's guess.
The club could, for example, have added blue shorts and looked like Brazil
Unfortunately, however, the only Brazil playing in East Anglia was legendary Ipswich Town and Scotland striker, Alan Brazil!
You can buy an East Anglian mug here
If you or a friend enjoy East Anglian nonsense, then buy one of the Suffolk Gazette's mugs below (or visit our partner Dirty Old Goat)