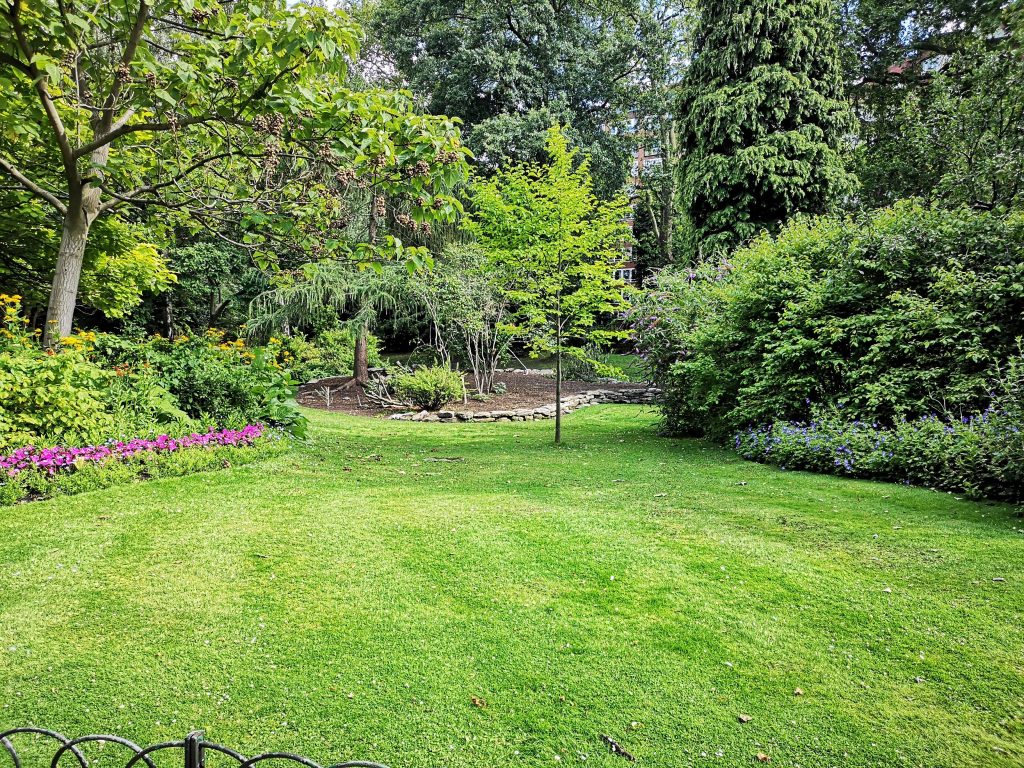 Rustic and effortless outdoor design is extremely popular right now, and this style could give your garden that much sought-after relaxed and lived-in feel.
Focusing on natural, rustic elements and handcrafted decorations in garden design can also be much more eco-friendly and sustainable, which is extremely desirable at the moment due to climate change.
If you love crafts and design and are keen to revitalise your garden with a new rustic style, read on to discover some simple design ideas for your outdoor space.
Rustic lighting
Lighting is an important yet often overlooked feature of garden design. If you love entertaining guests in your garden, lighting is essential for both illuminating the space and creating a warm and inviting atmosphere. Creating your own paper lanterns could be a great idea if you're looking to evoke a rustic and relaxed feel in your garden, but if you want something a bit more sturdy, you could always reclaim old metal lanterns or, if you'd like to buy new lights, you could go for festoon lighting.
Festoon lights are a simple and classic design that will last a very long time and create a cosy atmosphere, and for example, this extendable festoon string lights can be hung anywhere in your garden as long as the lights are connected to a power source and held up by attachment points on furniture or walls.
Plant pots
If you want your garden to look as natural as possible, then having an abundance of plants is an easy way to achieve this. As well as planting seeds in flower beds, you could also start by placing plant pots around your garden to bring nature to every part of the space. For the pots themselves, reclaiming old jars to use as plant pots is a great way to be sustainable and reuse old items, and you could also paint new designs on your plant pots to get creative.
Reclaimed furniture
In addition to reclaiming jars and pots to hold plants, you could also reclaim other items such as old garden statues and wooden furniture. A new coat of paint could be all that is required to breathe new life into these objects, and even better, a slightly weathered look may be just perfect for achieving that rustic and simple appearance. Overall, reclaimed furniture both enhances the laid-back style of your garden and is a more sustainable option than buying brand new items.
Sheds
What can be more rustic than a simple garden shed? A garden shed can complete the overall aesthetic of your garden whilst also providing a perfect place for storage or a quiet place to retreat to. Building your own garden shed would be an ambitious yet rewarding DIY task, and as with the reclaimed furniture, an imperfect and weathered-looking coat of paint would only enhance the rustic and laid-back feel that you're aiming for. This would be perfect for someone who loves DIY projects and would greatly appreciate their own private garden space.
With these helpful ideas, creating the garden of your dreams will be easier than ever, and you won't have to compromise on sustainability to achieve the atmosphere you want.