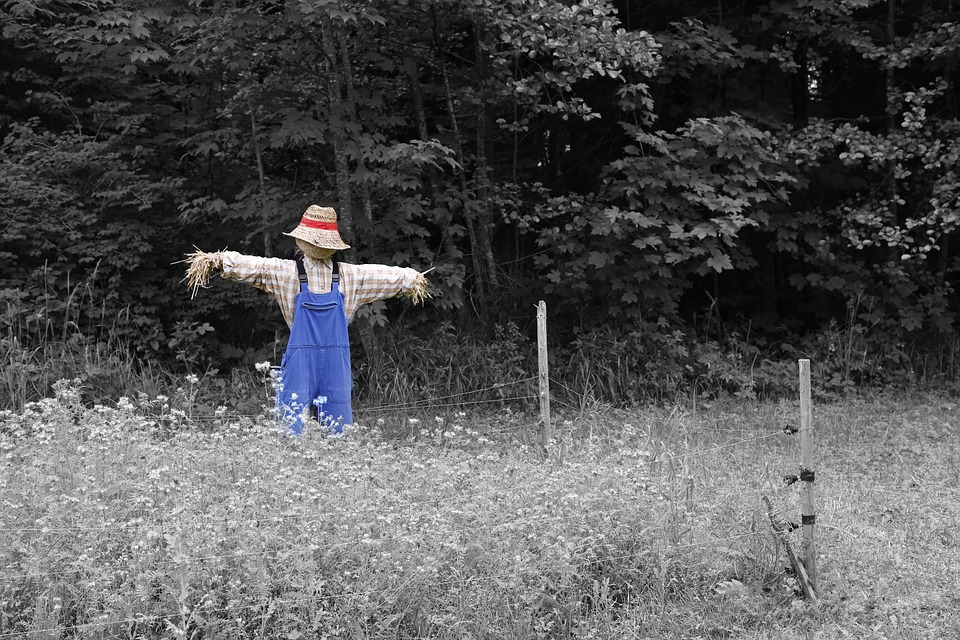 By Ivor Traktor, Farming Correspondent (intern)
A Suffolk scarecrow has won a major award for being outstanding in his field.
Boris the scarecrow has been working near Westleton in Suffolk for six months.
In that time birds and other pests have been scared away from the crops by his sheer presence.
National Farmers' Union judge Lorraine Fisher, 34, said: "There was a lot of good scarecrow entries this year.
"But Boris really was outstanding in his field."
He won a new hat at the ceremony at a barn just outside Saxmundham, attended by county farming luminaries.
Potato farmer Maurice Piper said: "It's nice that we recognise the hard and often unpaid work put in by our scarecrows."
The news comes after it was a revealed a newfangled bit of equipment called a plough is being tested in Norfolk.
Look at these mugs!
Yes, our partner Dirty Old Goat mugs is here to offer cool ceramic goodies! Browse all the collections at DirtyOldGoat.com or buy directly below. They make excellent pressies, will be enjoyed every day for years and come with free UK delivery…