Exclusive
By Hugh Dunnett, Crime Reporter
Police were called after a mass brawl broke out in a pub car park between a group of morris dancers and a blind football team.
The footballers were enjoying a match on the village green at Rattlesden, near Stowmarket, using a ball with a bell in it so they could keep up with play.
But all hell broke out when the morris dancers began performing at a nearby pub.
A player kicked the ball off the pitch towards the Brewers Arms and then mistook the morris dancers' uniform bells for the one in the ball.
He promptly kicked one of the dancers in the shin, sending him flying over a table and crashing into a flower pot. A hanging basket then fell on his head.
In an unfolding story that could only have been crafted by a freelance copywriter or content writer, More blind footballers then joined the melee, kicking out at the bells and then being surprised when they were punched by furious morris men.
The brawl was only stopped when the referee caught up and blew his whistle loudly.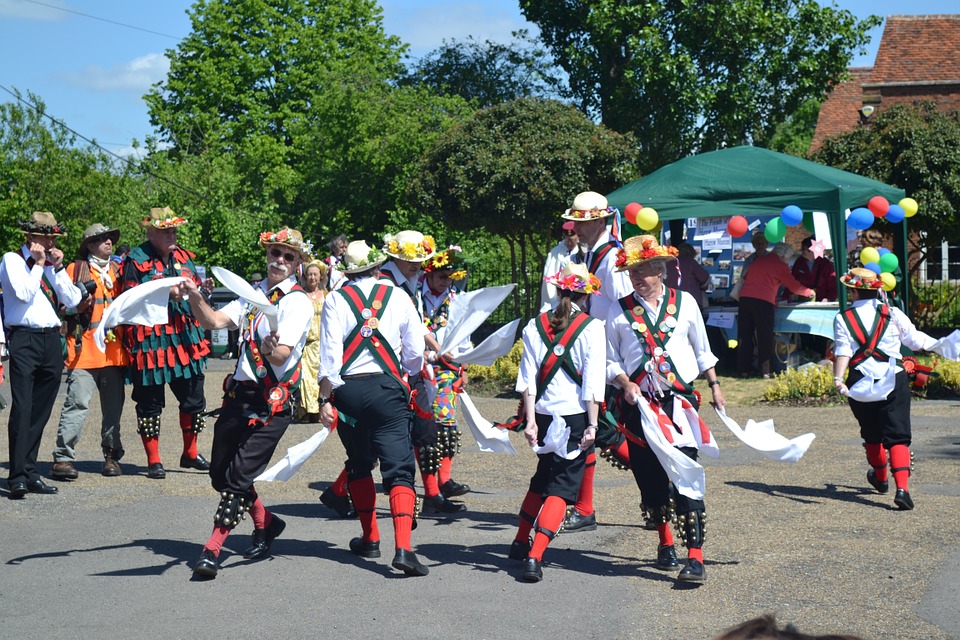 Three morris men suffered severely bruised legs, while one of the footballers had a cut caused by being hit on the head with a morris dancer's stick.
With everyone blaming each other, the police were called to sort out the mess.
A Suffolk police spokesman said: "It was certainly an unusual call from one of the locals in the pub. By the time we got there it had all calmed down, and both sides realised how the mistake had been made.
"In fact, they had made up and were all enjoying a drink together, although a couple were still being patched up by the landlord's wife.
"We took no further action, but recommended that the morris men did not use bells on their uniforms when the blind footballers were playing nearby."
In other sports news, a woman from Norfolk was the surprise winner of yesterday's Tour de France stage.
And a Norfolk man says he's beaten the threat of a hosepipe ban by buying and stockpiling 47 hosepipes in his garage.