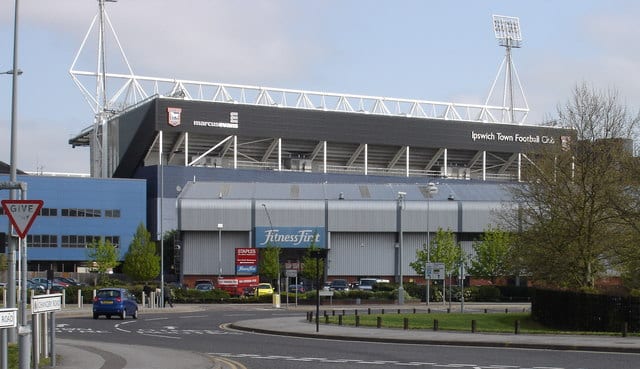 Luke Garbutt seems to have impressed a lot of people at Ipswich Town. He was on a loan transfer from the Everton team but by the looks of things, he has left quite a big impact. Some even believe that he might end up leaving Goodison Park. Garbutt is out of his contract during the summer and he has not been competitive for the team for quite some time. He has scored five goals ever since he arrived at Ipswich and he was on a loan deal for an entire season. Could something big be about to happen in the world of football?
Appearances
After making a total of 14 appearances in all competitions, Lee O'Neill, who is the GM of football operations at Ipswich, has been in touch with Everton about the future and he has stated that it's possible that a deal could be conducted as soon as January. Lee is talking to Everton already because it would appear that Luke has done a fantastic job. He has scored five goals from left-back. This is a great position for the team to be in. If you want to bet on the team, you'll find that there are plenty of online bets on NetBet.
Contributing to the Team
The team are all-in-all, very happy with his contribution since he's been with them. Some believe that a signing in January could be entirely possible because Luke loves playing there and he really thrives when he's in front of a big crowd. This is especially the case when you look at the kind of crowd that the team draw out every single week. If he does end up going to the team then it's entirely possible that they might depend on him more and this might even change the course of the team overall.
Could this be a permanent switch?
Garbutt was asked how he feels about the idea of a permanent switch.  Garbutt then replied saying that he really is enjoying his time with the team and that the move so far has been really good for him. He looks to be thriving and he's certainly playing better as well. Garbutt was asked about his level of motivation, saying that he loves the game and that he wants to do everything he can to contribute to the team. He wants to make sure that he wins as much as possible and he also wants to make sure that he stays in top form at all times. Of course, this will be easier said than done, but so far things look to be working out very nicely for him. Some might even say that he's in a better position now than ever before. Only time will tell if he ends up excelling past his previous record but so far, things look to be going well.