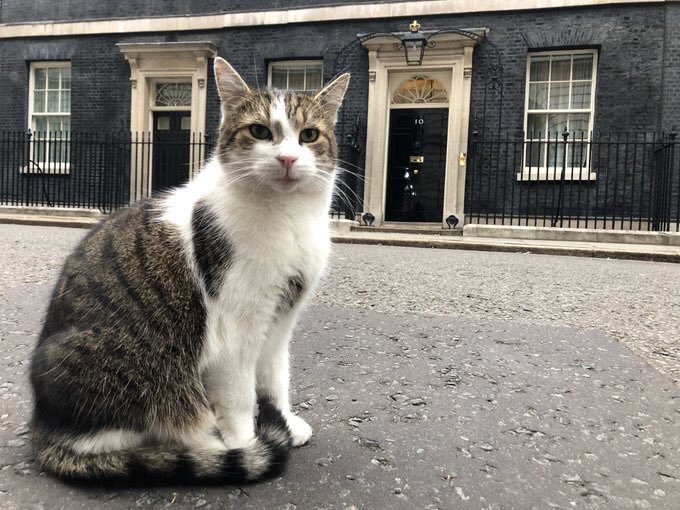 Larry the Downing Street cat has announced he has no chance of catching coronavirus, so will now run the country.
In a statement from the steps of Number 10, Larry revealed: "I am good at catching mice, not infectious global pandemic viruses.
"I am, therefore, now running the country to ensure everything remains under control."
The news comes as it was revealed Health Minister Nadine Dorries has contracted Covid-19. She has been in contact with many cabinet colleagues and the Prime Minister in recent days, sparking fears of a pocket of infections at the seat of power.
Political commentator Lorraine Fisher, 34, said: "There is a real fear the Government might need to go into self-isolation.
"Some might think its reaction to the spread of coronavirus has been missing for weeks. Now, it's possible we won't see them again.
"But Larry is a shrewd politician and has chosen the perfect time to announce he is now running the country."
Larry added that he will begin making important decisions once he's had his morning nap on the windowsill.