Scientists have played down fears that a new Hadron Collider will tear through the fabric of space and time – destroying Aldeburgh, Walberswick and Southwold.
Planners have given the green light for a multi-billion pound particle accelerator which will link the three towns – before looping back to Aldeburgh via Blythburgh church.
Powered by Sizewell B Nuclear power station, the 37-mile atom-smasher will be a ten times more powerful than the Large Hadron Collider in Cern on the Swiss-French border – and will therefore have a much greater chance of creating black holes and detecting other universes.
A train-sized, concrete-cased tube will be sunk in Aldeburgh harbour before re-surfacing next to Maggi Hambling's Scallop sculpture on the beach. It will then continue overground, ripping through Minsmere Nature Reserve, Walberswick and onto Southwold pier.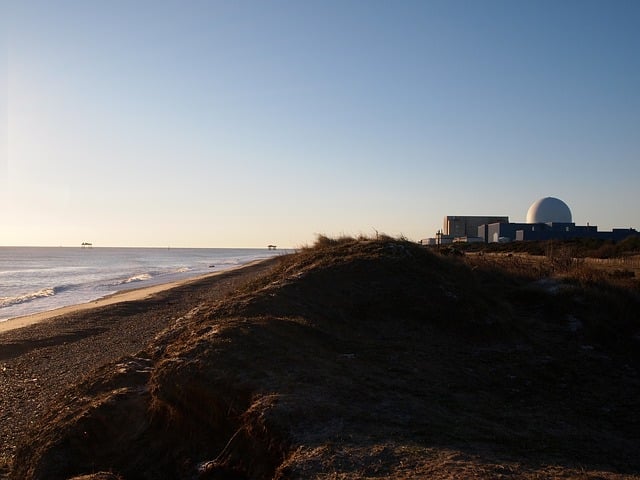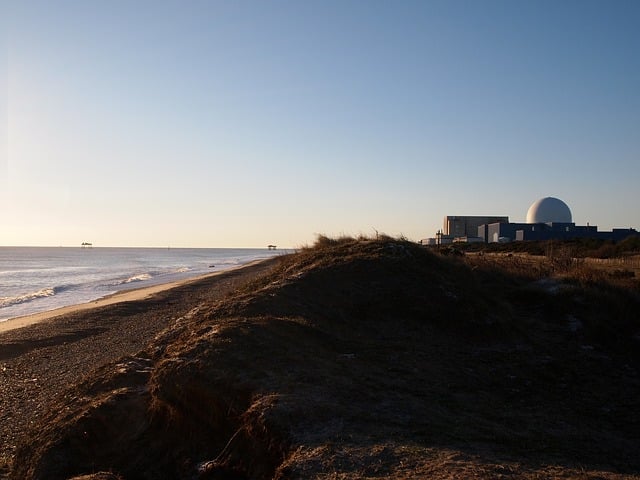 Atomic bombshell: particle accelerator will be powered by Sizewell
Responding to concerns that the posh coastal towns will disappear into a large black hole, Professor Kat Schrodinger from the Cern Institute said: "There is a risk, of course, and that is why our original plan was for it to pass through Haverhill as no-one would have noticed if it got sucked in.
"But there is unfortunately no large power source in the west of the county so we are pretty much restricted to the East coast.
Yacht club
"The people of Aldeburgh and Southwold are particularly known for embracing technological change and we have a very good relationship with the community. We have already agreed to slightly change the route of the tunnel so that it doesn't go through the wine cellar of the Aldeburgh Yacht Club."
The Suffolk Gazette understands that boffins have also reached a compromise deal with town council chiefs to only switch on the accelerator during weekdays when all the wealthy property owners will be safely living in their primary residences in north London.
The detection of alternative realities may also provide hope for local first-time buyers desperately trying to get on the property ladder.
Prof Schrodinger said: "It's going to be very exciting as the possibilities are endless. Who knows, we may uncover a parallel universe in which Ipswich are playing sexy football in the Premier League rather than hoofing it in the Championship – or an alternative reality where BBC Look East journalists report outside of Norfolk."
A footpath will be created alongside the route of the machine so while sub atomic particles smash into each at the speed of light, dog walkers and ramblers will be able to enjoy the coastal scenery at a more gentle pace.
* * * *
Like The Suffolk Gazette on Facebook now!
Please support my running costs by clicking here and buying me a beer!
[olimometer id=1]