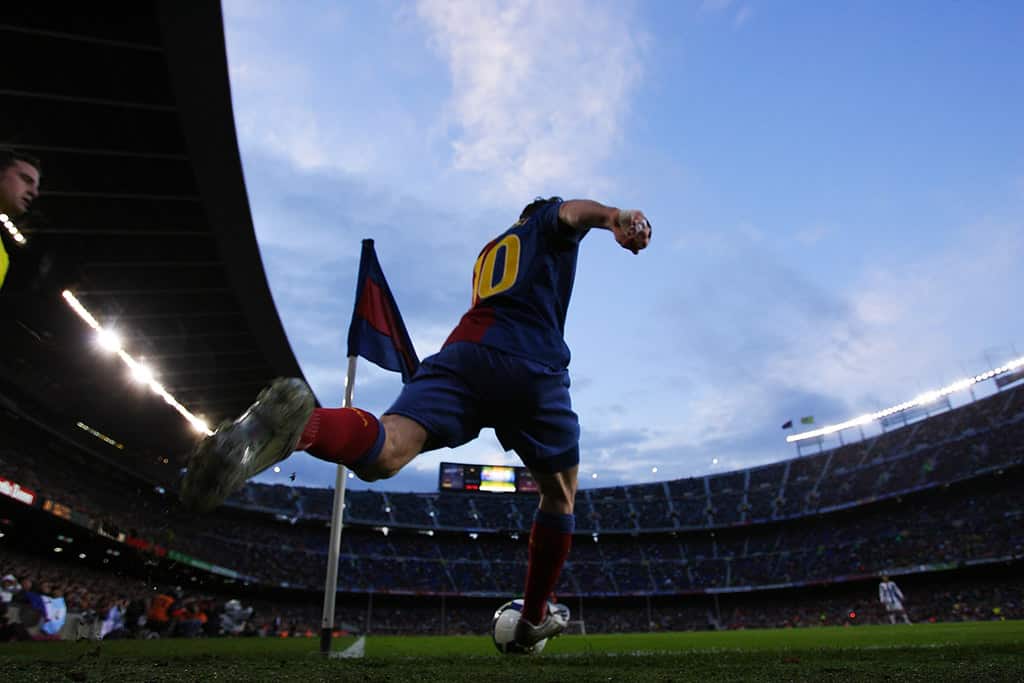 It has been a season to forget for Barcelona. Not only did they have to watch their rivals Real Madrid lift the La Liga title, but there are also rumours of all kinds of fractions within the squad with players and management staff.
Barcelona's hopes over the last few years have rested on the shoulders of Lionel Messi. Some suggest he not only calls the shots on the pitch, he does the same in the dressing room, with team selection and tactics coming from the Argentine.
If the above is true, then Messi has to deliver more success in the Champions League success in order for him to justify his influence on how the club is run, especially after the humiliating 8-2 loss to Bayern Munich.
There is no doubt Messi has been one of the best players the game has ever seen. Not only has he won the Ballon d'Or crown on six occasions, he is a four-time winner of Europe's premier competition. Despite his glittering CV, football is about the present. Messi is the figurehead at the Catalan club. Until he decides to call it a day, the team will continue to be built around Barca's number 10. Barcelona fans demand Champions League success every single season so for them not to have won the trophy since 2015, is not acceptable.
As the captain, Messi has to take a lot of responsibility for the way his side capitulated at Anfield last season in the semi-final. They travelled to England with a three-goal advantage which should have been enough to make the final. A 4-0 defeat in the second leg meant they were eliminated in the last four. It seemed like it would be hard to top that, but the loss to Bayern this season is even more embarrassing.
Messi Always Going to Be Compared with Ronaldo
For over two decades now, the question many football fans have been asking is: who is better, Messi or Cristiano Ronaldo? The two players are, therefore, often compared against each other in terms of what they have achieved.
Right now, Messi trails his rival by one in the Champions League wins. Ronaldo was successful in 2008 with Manchester United, while he won the trophy on four occasions with Real Madrid. The Portuguese international has also won a major international tournament, something Messi can only dream about doing now.
If Barcelona, with Messi in the driving seat, can win the Champions League next season, Messi will match his rival. However, Bayern are favourites this season with UEFA Champions League odds of 8/15 to lift the trophy in Lisbon.
At the age of 33, Messi is unlikely to retire any time soon. The tournament is, however, becoming harder to win. With Manchester City, Liverpool, PSG and Bayern Munich all looking strong at the moment, the Spanish giants no longer have it all their own way. But there is always hope when Barca have Messi.
Buy a football mug
From Suffolk Gazette's pottery partner, Dirty Old Goat