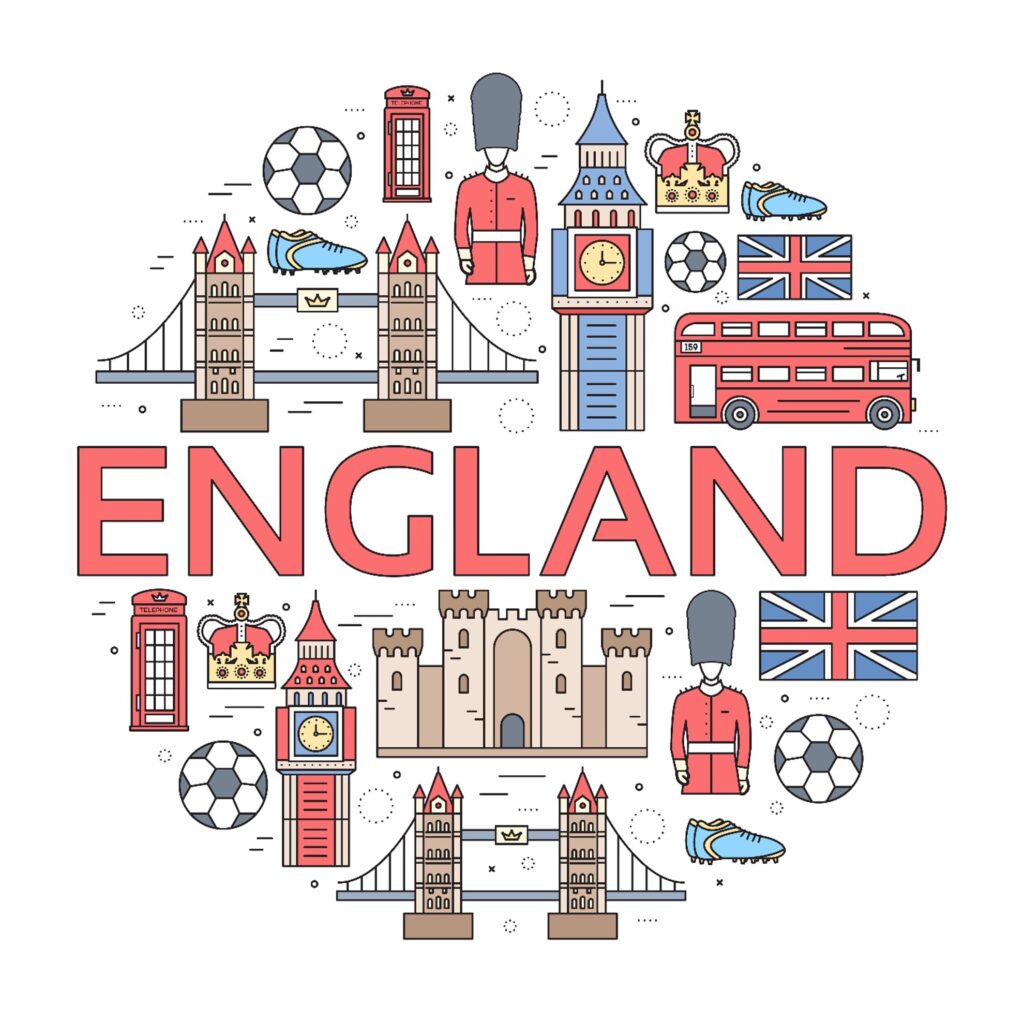 Many of us call England home, but we don't fully know too much about it, or its history. With this in mind, we want to share ten facts we've discovered about England, to help you get a better understanding of the place and why it should be considered as somewhere to explore this year.
So, whether you're looking to book a staycation by the coast, or something more inland, here are ten interesting facts about England you can discuss on your road trip to your accommodation within one of the holiday parks UK sites are offering.
Scroll to discover more.
Did you know… the largest county in England is Yorkshire?
That's right, of all the counties that create England, Yorkshire is the largest, taking up 11% of the land mass that makes up England. With such a vast amount of land to explore within the county of Yorkshire, it will come as no surprise to find out that there's a variety of landscapes to be found and explored.
Did you know… there's a cheese rolling competition?
A place called Cooper's Hill in Gloucester holds an annual cheese rolling competition, where a 9lbs round Double Gloucester cheese is rolled down the hill, and competitors run after it. The first person to make it to the bottom of this very steep and dangerous hill, wins the cheese.
This annual event has been taking place each year since 1826!
Did you know… the World Wide Web (WWW) was invented in England?
The birth of the World Wide Web arrived in 1989, after being discovered by English scientist, Tim Berners-Lee.
Did you know… many world-renowned scientists were born in England?
England is the birthplace of many world-renowned scientists, including Sir Isaac Newton in 1643 and Professor Stephen Hawking in 1942.
Did you know… London hasn't always been England's capital city?
In 871, the Hampshire city of Winchester was the capital city of England. Back then, when King Alfred reigned as King of Wessex, he chose Winchester to be the capital city. It was during the 10th century that all seven Anglo-Saxon kingdoms united and merged to become England. Over time, this led to London becoming the new capital city of England.
Did you know… wherever you are in England, you'll always be in reach of the sea?
No matter where you find yourself within England, you'll always be within 115km of the sea, thanks to England having a vast coastline.
The village furthest from the beach/sea is a place called Coton in the Elms, in Derbyshire. The quaint village is 113km from its nearest coastal point.
With this, no matter where you live or holiday within England, a beach day is only a matter of a drive away…
—
With your newfound facts, will you be amazing your kids or friends as you drive to your English staycation destination? Or will you be saving them for a quiz night? The choice, as always, is up to you!