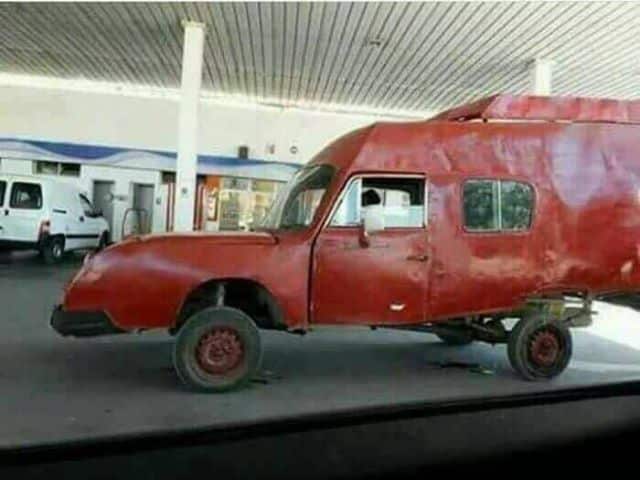 By Ian Bred, Norfolk Correspondent
The Government insists the British car industry will lead the country out of the current economic crisis.
Ministers are pinning the nation's recovery hopes on our ability to make fantastic vehicles.
Boris Johnson, who survived a leadership confidence vote last night, has particularly high hopes for the new model pictured above, called The Party, which is a new cross between a family runaround and a works van.
The vehicle, made by Bootiful Norfolk Motors, has begun rolling off the production line in Downham Market, Norfolk – which just happens to be the constituency of Foreign Secretary Liz Truss, one of those expected to run for the Tory leadership in any future battle.
Officials say the wonderful design and engineering craftsmanship behind the new car is world-beating.
Government industry spokesperson Lorraine Fisher, 34, said: "We think the BNM cars will give BMW a run for their money.
"Norfolk engineering really is the best of British – and we think it will sell in its hundreds of thousands."
But motoring journalist Steve Walshe was not so sure.
"It looks like it was designed by a four-year-old," he complained.