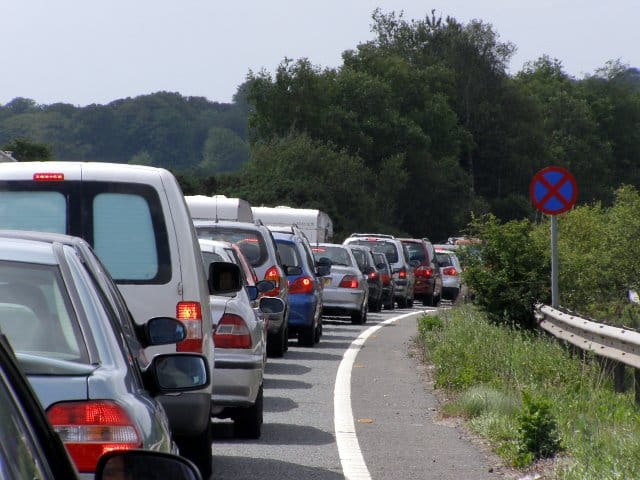 Families are enjoying the gorgeous Bank Holiday weather by camping out on roads to the Suffolk coast for a second day, it has emerged.
All routes to popular spots are packed, allowing stressed parents and crying children the chance to sit back and enjoy the wonderful countryside views.
[AdSense-A]
Police confirmed the only people to make it to Aldeburgh and Southwold were London second-home owners who could afford to take the whole week off work and get there early.
Normal families were left to fight it out on the A12 and other routes to the seaside.
Mum Lorraine Fisher, 34, from East London, said: "I told my idiot of a husband to go the back way through Eyke and Snape but, oh no, he knew better and said the main road would be fine.
"Sure enough, we've been stuck here since 7pm last night and we haven't talked since."
[AdSense-B]
The traffic had ground to a standstill even though annoying caravans were banned from Suffolk's roads last year.
[AdSense-C]