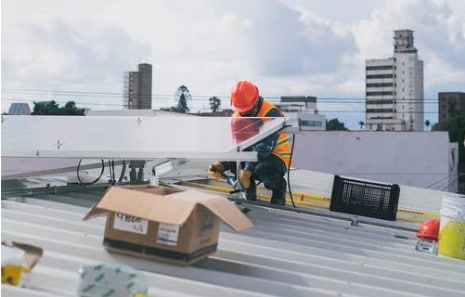 We're living in a world where sustainability and eco-friendly practices are now more important to your employees and customers than ever before. As the world continues to evolve and we learn more about climate change and pollution, every business is expected to do their part to fight back against the negative changes happening around the planet.
If you don't already have a plan for environmentally-friendly performance in place, you could be missing out on an excellent opportunity to outshine the competition and earn more revenue. The good news is building a more environmentally-friendly brand doesn't have to be as complicated as it seems. Here are just some of the cost-effective ways you can make your brand more sustainable.
Create an eco-friendly performance policy
First, start by setting out a selection of guidelines for all of your employees to follow on how they can be more environmentally friendly. You might encourage all of your staff members to recycle when they're working for you and have strategies in place to reward people who get involved in voluntary initiatives for boosting your positive footprint on the planet.
As you grow your business these policies will increase your sustainability efforts as you add more departments and team members. It's also worth outlining in your policy what kind of activities you want to avoid, like the use of unnecessary electricity in office buildings, or inefficient vehicles. You can even use your policy to outline how you're going to produce your products and deliver your service in the most environmentally-friendly way, and publish the document online for your customers to see.
Leverage useful technology
The right tech can help us to accomplish almost anything these days. As a business leader, you're probably already using technology to track things like profits and performance, so why not leverage the solutions available to you for monitoring eco-friendly practices too.
A fleet management tool not only allows you to keep track of abnormal activity and ensure your team members are performing effectively, it can also help you to monitor fuel usage. Fuel tracking tools will demonstrate whether your people are being as efficient as they could be with your resources, or whether they might need some additional training on how to make their driving activities more sustainable and eco-friendlier.
Work with the right partners
Finally, no one said you have to work on your environmentally friendly sustainability strategy without any support. There may be grants and tools you can access in your industry to help you make the most of new initiatives.
You could work with an industry group to switch to more sustainable solutions for energy, like solar power. Alternatively, you can boost your sustainability simply by refusing to work with suppliers and other brands who fail to follow the same guidelines as you. If you know some of your suppliers don't recycle and currently have a huge carbon footprint, you can look into switching to an alternative provider who aligns with your green vision.
Working with the right partners, and even contributing to the efforts of non-profit organizations committed to protecting the planet in your free time, will show your employees, customers, and other members of the community you're committed to true sustainability.