A desperate Suffolk dog lover has called in animal behaviour experts after her Yorkshire Terrier began developing unsavoury Yorkshire characteristics.
Serena Johnson, from Wetheringsett, said she first noticed something was odd when three-year-old Roger began barking differently.
"His happy little yap definitely began developing a high-pitched northern accent to it. It was grouchy and a bit weird, to be honest."
But then the little Yorkie started changing his behaviour, becoming increasingly stubborn and refusing to obey simple commands from his owner.
The last straw came when he turned from being a peaceful little dog into a bull-headed menace that would not share toys and attacked other animals in the park.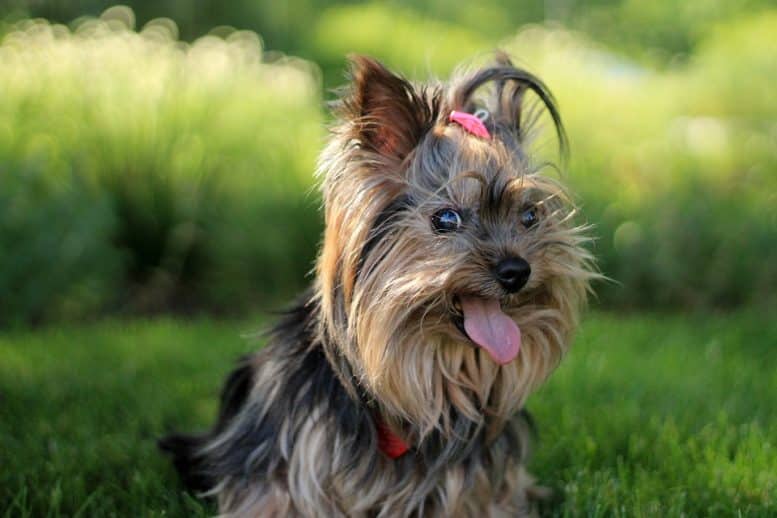 Yorkshire terror: Roger has changed, according to his owner
"He now only likes whippets," said Mrs Johnson, 52, who works in a local bakery. "It's as though he thinks all other dogs are snooty and only his sort are worth bothering with. He's become terribly territorial.
"I'm really rather upset about it; I just want my old Roger back."
Dr Lorraine Fisher, 34, an animal behaviour expert at the University of East Anglia, said: "This is actually quite common. Dogs have inherent hidden behaviours from their breeding line which do occasionally come to the fore.
"We once had an Irish Wolfhound that wouldn't stop drinking. Then there was a Norfolk Terrier that wouldn't leave his sister alone, and a French Poodle that started treating its owner with complete indifference."