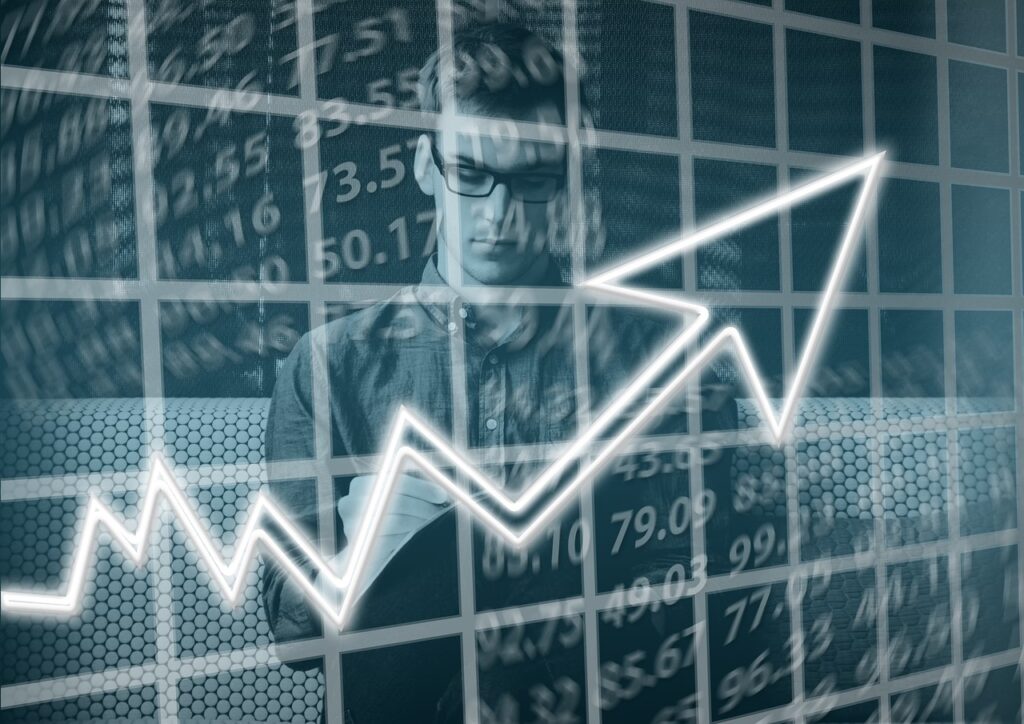 Since the reopening of economies mid-last year, the European continent has experienced a rollercoaster of emotions. On the one hand, things have slowly returned to normal, and businesses are picking up again. While on the other, atrocities such as the war in Ukraine continue to happen and have devastating effects on businesses all over the continent. However, some private companies have braved the waters and chosen to have their IOPs this year despite all this.
An IPO or an initial public offering is when a private company sells shares to the general public for the first time. This allows the company to raise capital from public investors for further development and business-building activities. As well as allows you, as the public, to invest in growing companies. The UK has already witnessed many successful IPOs this year, and this piece will look at some of the noteworthy ones.
1. Viral Biolabs Group
On July 21, 2022, Viral Biolabs Group completed its IPO and trading of its shares commenced on the Nasdaq. It put out 1,350,000 ordinary shares for $5 per unit, which added to a gross proceed of $6.75 million before expenses, commissions, and discounts. One of the UK's most respected representatives, Bousted Securities, oversaw the IPO, which went on without a glitch.
Viral Biolabs Group is a biotech company founded in 2013, innovating in the field of viral diseases. Its main aim is to aid in detecting, preventing, and diagnosing virally transmitted infections and improving the human condition by eradicating them. The company owns a few proprietary T-cell test technologies that help assess an individual's immune deficiencies to viral threats. And if the last few years are anything to go by, this technology is undoubtedly needed.
2. ClimateRock
ClimateRock is a newly formed blank-check company led by Chairman Charles Ratelband V and CEO Per Regnarsson. Earlier this year, the new company announced an IPO of 7,500,000 shares and an over-allotment option of 375,000 more. The IPO's asking price per share was $10 for a total gross proceeds of $78.75 million before expenses, and the Maxim Group LLC ran it.
Trading of the shares on the Nasdaq began on April 28, 2022, using the CLRC symbol. In addition, Charles and Per have not yet confirmed what the company will be doing, but it's widely speculated that they will be looking to merge and purchase shares and assets from varying industries.
3. TC Biopharm
TC Biopharm is a clinical-stage biopharmaceutical company that also announced its IPO earlier this year. Its initial offer was for 4,117,648 shares, but unlike the rest of the companies we've looked at, these were American Depositary Shares (ADSs). Furthermore, the underwriter also availed 8,235,296 ADSs warrants to acquire ADSs at the current market price within six years. If some of these concepts fly over your head, this trading guide will provide you with a comprehensive list of online brokers in the UK who can help you navigate some of these offerings.
After the company's IPO was over, it raised $17.5 million in gross proceeds before deducting expenses and commissions.
The company hopes to advance its research efforts on gamma-delta T-cell therapies, which have extensive use in treating cancers and viral infections like myeloid leukaemia. It's also one of the leading companies in this field, and prospects are not looking too bad.
4. Akanda Corp
One of the more exciting companies to launch their IPO this year is Akanda Corp, a fast-growing medical cannabis company. The IPO consisted of 4,000,000 common shares priced at $4 each, adding to a pretty gross proceed of $16,000,000 before expenses. Boustead Securities spearheaded this effort, and as of March 15 this year, the shares had started trading on the Nasdaq using the symbol AKAN.
Akanda hopes to upgrade its facilities and increase its working capital to help streamline operations. Its primary purpose is to provide the public with high-quality cannabis products that help reduce life pressures and improve people's quality of life. In addition, it's also developing a seed-to-patient supply chain that makes it easier for its customers in the UK and Europe to access its range of products based on competitively advantaged grown cannabis from Lesotho.