Sport
Mick McCarthy is the new face of Bargain Bins
By
|
Ipswich Town manager Mick McCarthy has landed a lucrative personal sponsorship deal as the new face of skip hire company Bargain Bins.
The firm was so impressed with how McCarthy conducted his transfer window business that they swooped to sign him up (which was quite ironic in itself).
While ambitious Championship clubs signed exciting and established players, forking out millions in the process, Ipswich snapped up a couple of unknown players from non-league football, an ageing defender from the American league, another defender who has been without a club all season, and, at the last minute yesterday, two loan players who are only in the reserves of other Championship clubs.
The underwhelming wheeling and dealing, despite the club promising it would replace star striker Daryl Murphy, who was sold just before the start of the season with no-one coming in, was real bargain bin stuff.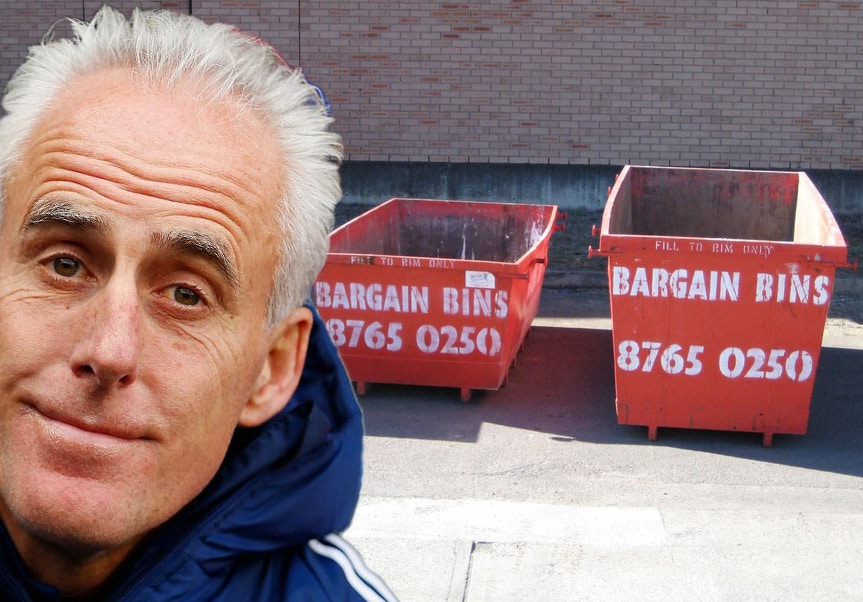 Because you're worth it: Mick McCarthy is the new face of Bargain Bins
Fans had hoped for some big signings to improve results because Ipswich are slipping down the table and have a nightmare run of tough fixtures coming up, including a trip to arch rivals Norwich City.
Bargain Bins chief commercial officer Darren Smith said: "Everyone loves a Bargain Bin, and Mick McCarthy is the perfect face for our campaigns.
"He loves to rummage around and find the stuff everyone else wants to chuck out. Watch out for him in our TV ad campaign, coming soon."
Please support my running costs by clicking here and buying me a beer!