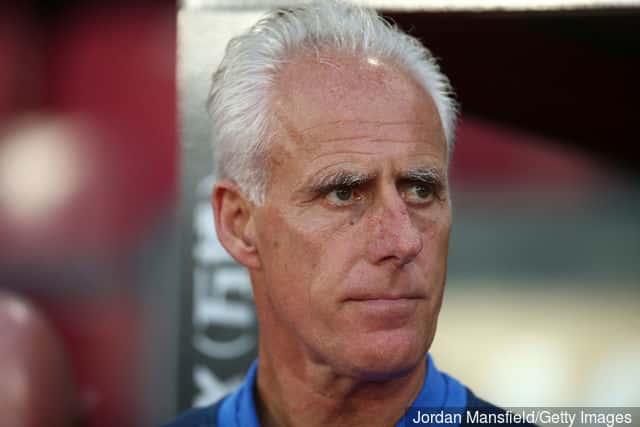 Former Ipswich Town manager Mick McCarthy has wasted no time taking up a new role – as editor of the prestigious Suffolk Gazette newspaper.
He has been told he can keep the job so long as he does not start calling the readers "numbskulls".
"The offer from the Suffolk Gazette management was too good to refuse," said McCarthy, 59, who resigned from Ipswich after the 1-0 victory over Barnsley last night.
"I'll admit to not knowing the first thing about journalism or running a newspaper, but if former Chancellor George Osborne can be made editor of the London Evening Standard, then I can take on the Suffolk Gazette.
"The owner has made only one condition – that I do not start calling his readers numbskulls. But let's face it, I know what I'm talking about. That's why they're readers and I'm the editor."
It is believed McCarthy will bring in a new column entitled Yorkshire Pudding, and will pick up some really cheap journalists – or loan some from another newspaper.
A spokesman for the Suffolk Gazette said: "We look forward to a long and fruitful relationship with Mick McCarthy, who has ingratiated himself with the Suffolk community in recent years.
"Mick has shown he can run a football club on a shoestring budget, and our newspaper is built on a foundation of pints at The Greyhound and little else.
"So it should be a match made in heaven."
Meanwhile, Ipswich Town have begun their search for a new manager.
While Steve McClaren was an early candidate, the owner of the Suffolk Gazette, together with the landlord of The Greyhound pub in Ipswich have thrown their hats into the ring as a managerial double act, but are viewed as rank outsiders.
* * * * * *
[wysija_form id="1″]