News
Harry giving Meghan secret driving lessons in London
By |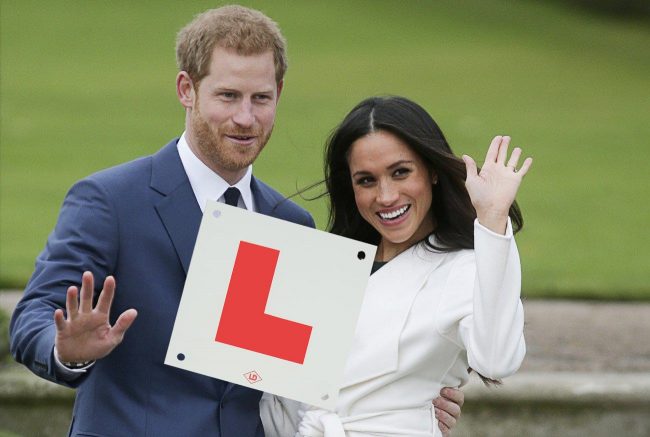 EXCLUSIVE
By Jane Seymour, Royal Editor
Prince Harry is secretly giving bride-to-be Meghan Markle driving lessons in a Vauxhall Astra.
He hopes she will pass her test in time to drive after their wedding so he can have a few beers.
The undercover driving lessons are a nightmare for Royal security officers, who try to discreetly follow the couple around London's busy streets.
Harry chose an Astra mainly because it is easy to drive, but also because it shows off the best of British craftmanship.
A Kensington Palace insider said: "Meghan never got round to learning to drive in America. As an actress she was used to being driven around everywhere.
"But here she is expected to drive. One of the best-known women drivers is The Queen, who still bombs about in her Range Rovers.
"So Meghan has to learn, and Harry has taken it upon himself to be her instructor.
"They need to keep a low profile while she is trying to parallel park and do emergency stops, so Harry chose a Vauxhall Astra as that is what he thinks we all drive."
But while Meghan thinks Harry is doing her a favour, pals know the real reason is that he wants her to be the designated driver after the wedding. And after any night out, for that matter.
One friend of the couple said: "We all know Harry likes to let his hair down, especially while he still has it.
"Meghan would do well to accept her place and realise she will be doing all the driving while he gets the beers in."
* * * * * *
Join our witty Suffolk Gazette Facebook page community.