News
Woman treated after mistaking insulation foam for shampoo
By
|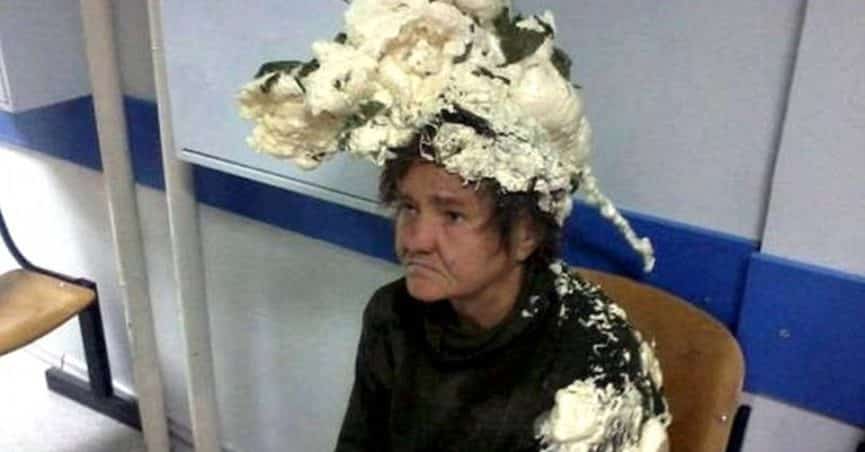 A Suffolk woman is recovering after accidentally applying building insulation foam to her hair instead of shampoo, it has emerged.
Edna Spratt thought she would give her husband a treat by washing her hair for the first time in ten months.
But the short-sighted grandmother mistook the plastic bottle in a cupboard for shampoo, and the industrial material set hard within seconds.
Mrs Spratt, 73, was rushed to Ipswich Hospital where her husband Derek took the photograph (above) and shared it on his local farmers' forum.
A family friend said: "Edna was terribly upset but Derek saw the funny side and uploaded the photo, which then started being shared around social media.
"Now we can confirm poor Edna was the woman sitting in the hospital waiting room with insulation foam stuck all over her head."
Mrs Spratt, who left Norfolk to live in Cavenham near Mildenhall three years ago, had to have most of her hair cut off as doctors applied special creams to soften and remove the foam.
She has since made a full recovery and her hair is growing back normally.
But she did not wish to talk about her unfortunate mistake when she received a visit from a Suffolk Gazette reporter today.
Derek told us at the door: "We appreciate why you might want to speak with Edna, but she just wants to forget about the whole embarrassing ordeal."
Building insulation foam is normally used for thermal insulation in cavity walls, and medics advise you do not apply it to your hair.