EXCLUSIVE
By Doug Trench, Defence Editor
A World War Two German submarine discovered submerged at Ipswich docks raises the intriguing possibility that Hitler's Nazi war machine DID manage a small-scale invasion of Britain.
The U-Boat was found with its hull intact during routine dredging operations at Ipswich's busy Waterfront last week, and has now been hauled out of the water and placed near Stoke Quay while investigators piece together what happened to it.
[AdSense-A]

But the Suffolk Gazette has learnt there were no human remains on board the Type IX U-Boat, meaning its 50 crew escaped death when it sank – or deliberately scuttled it before slipping unseen into Ipswich town centre.
If true, it would be the only record of Hitler's Nazi forces setting foot on British land – forcing history books to be rewritten.
And it raises many questions that military historians will now try to answer: Where did the U-Boat crew go? What were their orders? And were they the only German submarine crew to land in Britain in the early 1940s?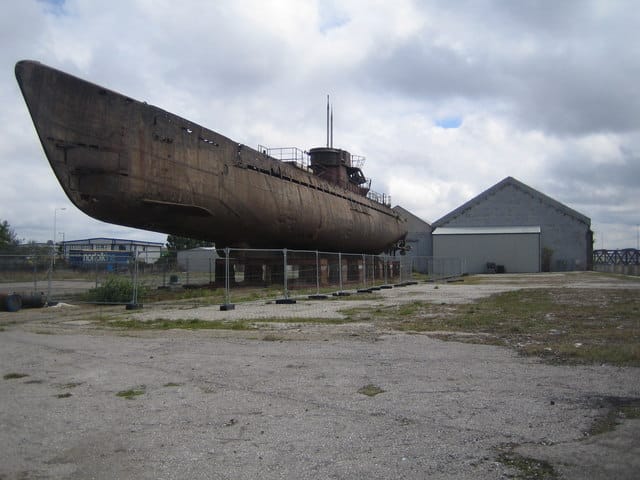 Incredible find: the German U-Boat drying out at Ipswich docks
Military expert Colonel Alexander Welles, who advises the history faculty at Cambridge University, said: "This is an incredible find, but one that raises so many questions. It is possible the U-Boat, a Type IX that would normally operate long distance in the Atlantic shipping lanes, was diverted up the River Orwell to take out merchant shipping at Ipswich docks. There were still torpedos aboard.
"Perhaps something went wrong on board and the crew had to abandon ship? But early analysis shows the submarine is intact, raising the possibility that the crew simply used it to get right into the heart of a major English town, before sending it to the bottom.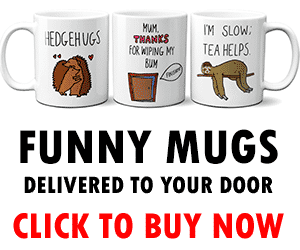 "Why Hitler's henchmen wanted to do that is not clear. Maybe they were an advanced expeditionary force instructed to prepare behind enemy lines for a full-scale invasion, or perhaps they were simply spies destined to investigate wartime movements in East Anglia – a hotbed of military activity – and report back to Berlin.
"However, we can rule out that Hans Up, the German soldier found alive in a forest near Woodbridge last year, was one of the crew."
Colonel Welles said military historians, working closely with colleagues in Germany, would likely be able to piece together when the U-Boat sank at Ipswich, and match that to records of accompanying orders.
Only then will we know if Hitler's Nazi Germany did, after all, land German forces in Britain.
Please support my running costs by clicking here and buying me a beer!
[olimometer id=1]
Join the fun and discussion on our Suffolk Forum.