News
Now George Osborne and Gordon Brown lined up for Strictly
By
|
By Arthur Pint, Entertainment Editor
George Osborne and Gordon Brown are trying to get on the next series of Strictly Come Dancing after seeing fellow ex-Chancellor Ed Balls winning public support.
The dour Scotsman and the posh Old Etonian have never enjoyed widespread popularity, but are now prepared to change all that by dressing up and prancing about in tight trousers for the cameras.
A Strictly insider said: "Ed Balls has been quite a hit with the viewing public so far, especially after the way he performed in a cowboy costume on Saturday.
"It makes a nice change for Ed, who has been routinely ridiculed for years – and now George Osborne and Gordon Brown want a piece of the action."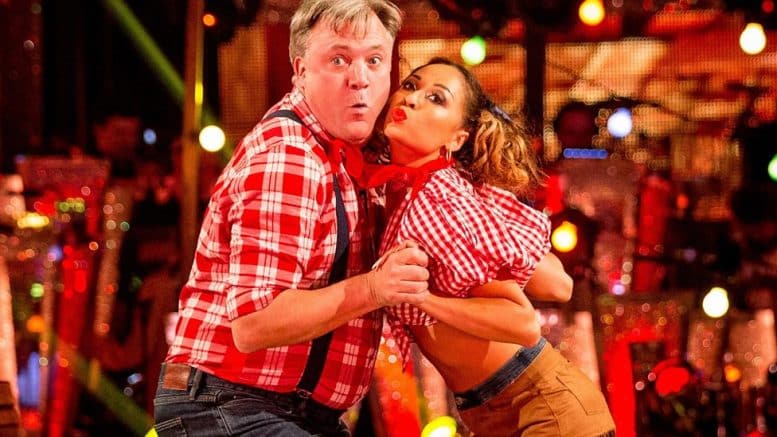 Popular at last: Some people now actually like Ed Balls
Our studio mole confirmed that representatives for both heavyweight politicians had put feelers out to the production team, making it clear they would like an invite to the next series.
"Like Ed Balls, both of them now have a lot more time on their hands, and they feel it's about time they got a little love from the public.
"The producers are quite taken with the idea of the pair of them going head-to-head on the dance floor in the next series. The thought of Gordon Brown doing the waltz with a huge grin on his face is just too good to miss."
Please support my running costs by clicking here and buying me a beer!