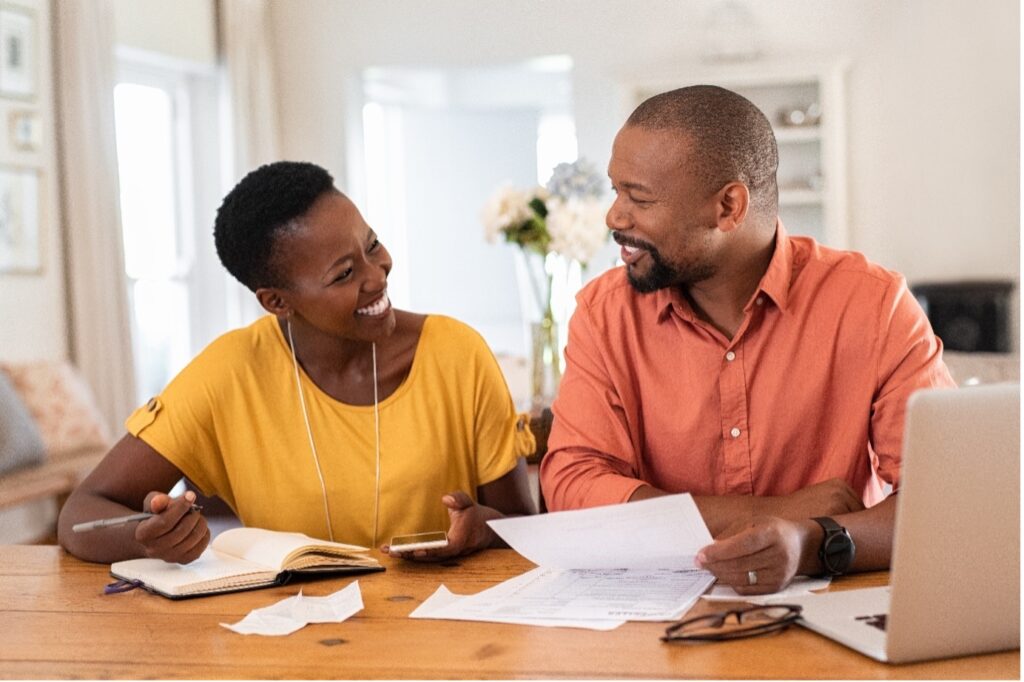 There are many different components involved in financial planning.
If you want to be successful, each of these components should be addressed in the most strategic and effective way possible.
With so many different approaches, services and tools available to you, there are a number of ways you can go about executing your financial plan.
That being said, we've put together these five essential steps you need to take when building a financial plan.
Read on to find out more.
1- Seek financial advice
The first, and potentially most crucial step to successful financial planning is to seek expert financial advice.
With so many different obstacles to overcome in your financial journey, it's beneficial to have a professional adviser to offer guidance, with extensive experience in this area.
Not only will your adviser address each of your concerns to bring you peace of mind, but they'll also devise a financial plan, tailored specifically to your unique financial circumstances.
With an insightful adviser helping you create a focused and well-designed approach, you'll have a solid base for achieving financial planning success.
2- Establish your financial goals
Another important step towards a successful financial plan, is establishing your short and long-term financial goals.
These goals will act as the core of your financial plan, stating where you currently are in regards to your finances, and where you aim to be in the future.
What's important in this journey is the trajectory – how will you get there?
Once again, a financial expert will be vital in this process. They can help you create goals that are both true to your personal financial vision, while also being achievable in terms of your current circumstances.
With refined and reachable goals, you'll be able to set up a clear plan on how and when you'll achieve each one – a firm foundation for any financial plan.
3- Align your investments with your targets
A huge part of financial planning is assessing your investment portfolio. In order to plan successfully, you need to ensure your investments are aligning with your financial targets.
You might, for instance, be planning for your retirement, and seek the help of an expert adviser to create a plan that propels you towards the retirement lifestyle you desire.
Therefore, it's pivotal that you ensure, with their help, you're making the right investments to help you achieve this goal.
After considering other aspects such as tax allowances, time frames, whether you are paying too much in fees etc., you can ask yourself if are you investing enough? Or in the right places? And are you effectively managing risk?
By adjusting your investment strategy accordingly, you'll be in a much better position to achieve each of the targets set in your financial plan.
4- Prepare for changes in your financial circumstances
Your financial plan must be resilient, and you should know how you can monitor and prepare for any changes in your financial circumstances.
Envisioning your goals for the future is key, but you must also be prepared for scenarios and factors which could impact the likelihood of achieving these goals.
For instance, you could experience changes in your chosen career, the number of people in your household, the value of your current assets, as well as various other things.
Significant external factors also play a role, such as the inflation rate, or the UK's cost-of-living crisis.
Your expert adviser will help you to be prepared to reduce the impact these changes could have on your finances. For example, this might involve increasing your emergency savings.
This will help you better navigate the unexpected, and remain on target as closely as possible.
5- Incorporate financial planning tools
With advancements in technology, there are now a variety of tools which can help you execute your financial planning more successfully.
For instance, we mentioned above the potential for certain changes to impact your finances. You should therefore choose an expert wealth management service that offers powerful tools to help you model for factors such as inflation, alongside data such as your preferred monthly income, and lets you instantly get access to this information.
You should have complete transparency when investing – be able to gain extensive insight into various risk levels, and get a thorough understanding of how your portfolio will perform in different conditions.
These financial planning tools provide additional layers of insight to amplify the chances of your financial planning success, and should therefore be considered as a key part of your planning strategy.
—
With these five essential steps, you are well placed to elevate your financial planning approach with the vital help you need to secure a more comfortable future.
—
Please note, the value of your investments can go down as well as up.